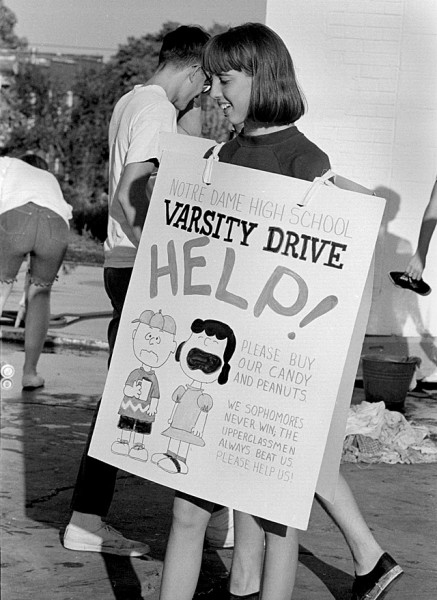 "HELP! We sophomores never win; the upperclassman always beat us. Please help us!" whined the poster at the Notre Dame High School Varsity Drive some time in the late 1960s.
I want you to note that all of the words on the girl's poster are spelled correctly. She even uses a semicolon properly.  She may have violated Charles Schultz's copyright by appropriating Charlie Brown and Lucy, but that semicolon bought her some slack with me.
The negative sleeve didn't have a date. There are some shots of what looks like a hay ride at the end of the roll which may or may not be part of the Varsity Drive.
Photo gallery
Since I don't have any details about the pictures, we'll jump straight into a gallery. Click on any photo to make it larger, then click on the left or right side to move through the images.