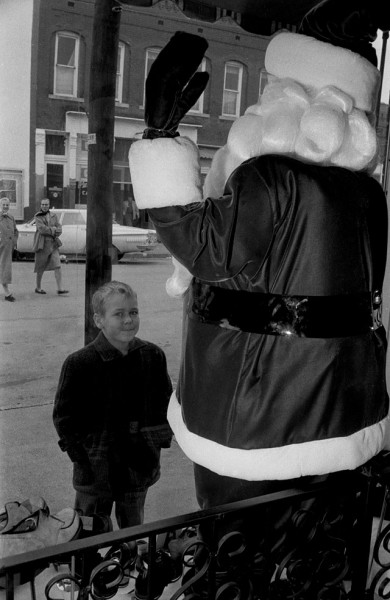 As promised, I'm taking a short break over the holidays and offering up rerun links to older posts.
This story about Christmas shoppers from December 9, 2009, was one of my earliest posts. I made some guesses about where they might have been taken in Cape.
It set the tone for all my posts to follow:
I got most of the facts wrong
My readers went to great lengths to prove I was wrong and to provide the correct information.
By December 12,  Brother Mark, Bill Hopkins, Chuck Blitstein, Jesse James and Brenda Bone Lapp chimed in with opinions, speculation and photographs, but it took The Missourian team of Fred Lynch and Cathy Hancock to determine the photos were taken in Jackson, not Cape.
Hey, close is good enough in horseshoes, hand grenades and nuclear war; I mean I was only seven miles off, give or take?
We know where this is
By December 14, the Fred and Cathy team helped figure out where in Jackson these photos were taken, too. Jim Vangilder filled in more blanks.
After that, I wasn't afraid to post mystery photos. With few exceptions, someone always stepped up to the plate to provide the (maybe) correct information.
This is one of those exceptions: nobody has come up with who these cheerleader-looking types are.