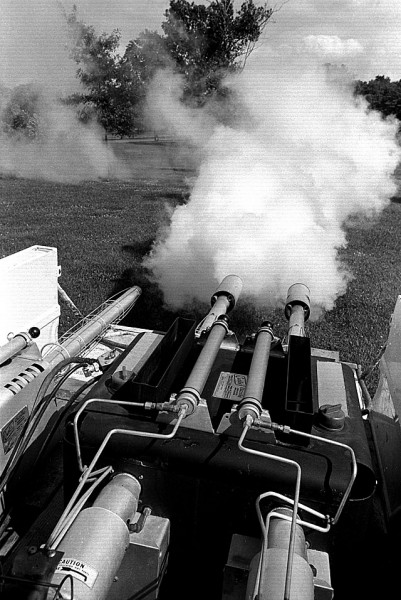 I wrote a story for Page One of the July 11, 1967, Missourian that must have contained every bad pun about mosquitoes ever written. If you discount that, though, it wasn't all that bad. It was good enough that Editor John Blue gave me a byline, something you got about as often as (or in lieu of) a raise.
Are the taxpayers getting stung?
Spraying cost about $80 a day. The city spent $1,400 in 1966 and was projected to spend $2,500 in 1967. Russell Matzen, health officer, said, "I think the spraying is helping out a lot. Believe it or not, there are actually places in town where people can sit outside without swatting."
The spray from the fogger is harmless, Matzen assured, unless it is breathed for a prolonged time. He warned parents, though, not to allow their children to play or ride bicycles near the foggers because motorists may not see them.
St. Louis mosquitoes REALLY bad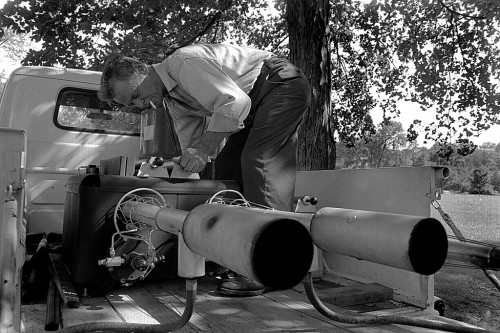 The St. Louis Post-Dispatch reported that city was launching an all-out assault against "perhaps the heaviest plague of mosquitoes in 15 years." Crews spreading larvacide there were run out by the insects and had to return with fogging equipment "just to even up the fight."