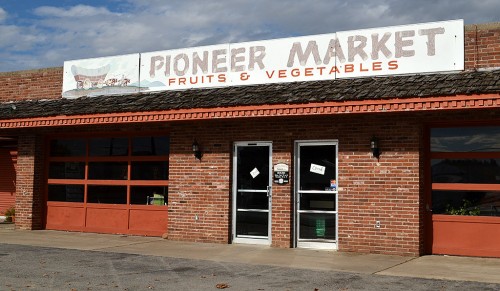 The last time I wrote about Pioneer Orchard near Jackson, I got taken to the woodshed because I didn't differentiate between the various Pioneer Orchards.
You can read the original stories and comments here:
Pioneer MARKET is closed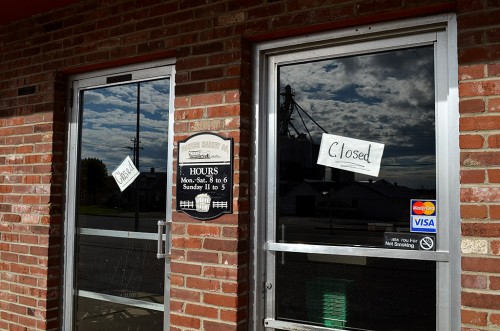 To be clear, it is Pioneer Market on 72 west of Jackson that has closed.
Missourian business reporter Amity Downing Shedd wrote in her blog Oct. 18, 2013, "A person reached by phone Friday at Pioneer Orchard's Market in Jackson confirmed that the market is closing Oct. 31. The owner of the business, Sam Beggs, is retiring, the source said. The business has been family-owned and operated since the 1960s."
Houses where trees used to be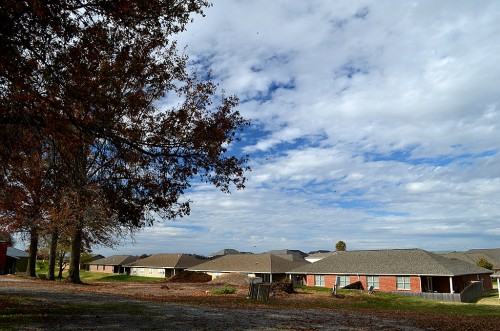 This shot out behind the market shows acres of homes where trees used to be.
Row of greenhouses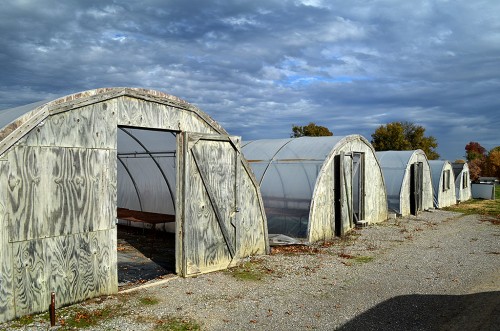 Here's a row of greenhouses standing empty.
Greenhouse surprisingly warm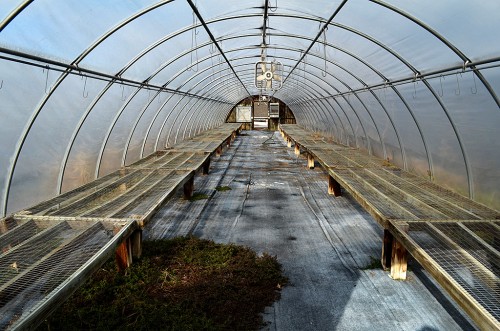 The greenhouses were crudely, but effectively put together using sheets of plastic instead of the old-fashioned glass panes. It was cold and windy when I shot these photos, but the inside of the greenhouse was 10 or 15 degrees warmer than the outside air.