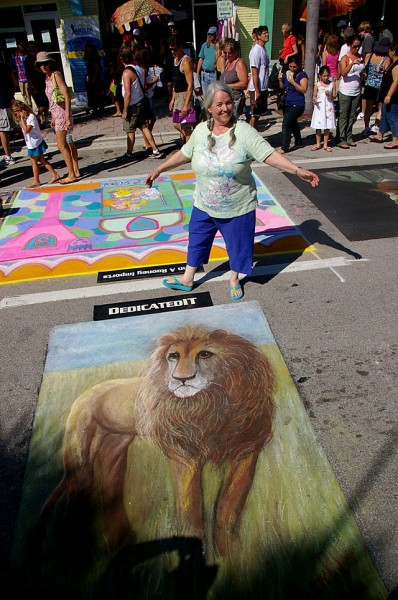 For the fourth year in a row, Cape Girardeau artist Marty Perry Riley (CHS class of 68) was convinced to leave the snow, sleet and rain of the Midwest to come to Lake Worth, FL, to participate in the Lake Worth Street Painting Festival February 26-27.
Largest of its kind in the U.S.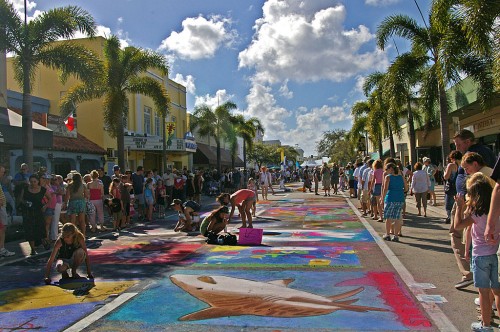 The organizers claim the festival is the largest of its kind in the United States. About 400 artists come to South Florida to create masterpieces on blacktop with chalk. The streets become an art gallery for two days, then are wiped out by traffic on Monday.
Commissioned by Dedicated IT
She was commissioned by her nephew, Adam Steinhoff, to produce the art for his company, DedicatedIT, a computer networking company that provides managed services for businesses in South Florida.
Lion theme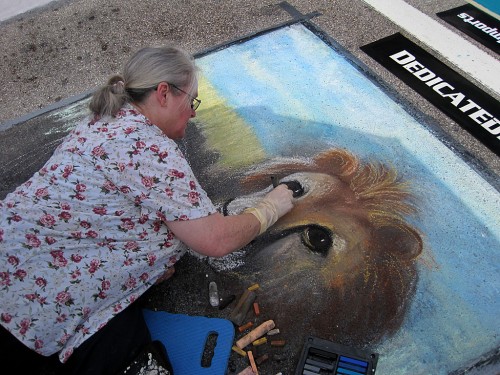 Marty chose a lion theme for this year's drawing. Last year she drew irises.
Crowds enjoy watching artists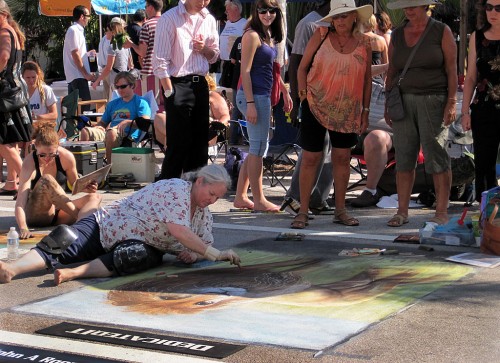 Thousands of spectators wander the streets watching the artists, listening to music and sampling foods of every type. It was a perfect Florida February weekend.
Thanks to Wife Lila, Son Matt and Sis-in-Law Marty for the photos. I was on a bike ride on Lake Okeechobee where I saw more gators per mile than any time in years while the festival was going on.