It looks like the $250,000 project to repair Trail of Tears State Park's Lake Boutin dam may be wrapping up. An August 27, 2012, Missourian story said the work had been delayed by the drought.
This panorama is made up of four frames joined together. Click on it to make it larger.
Waterfowl approve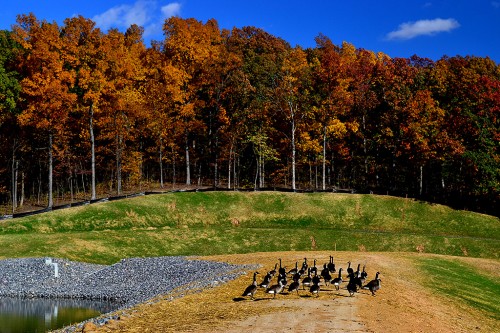 These guys may like the dam, but they weren't too happy with me. Once I got to a certain point, they would walk away from me at the same speed as my approach. When I stopped, they'd stop. When I started walking back to the car, they followed me back.