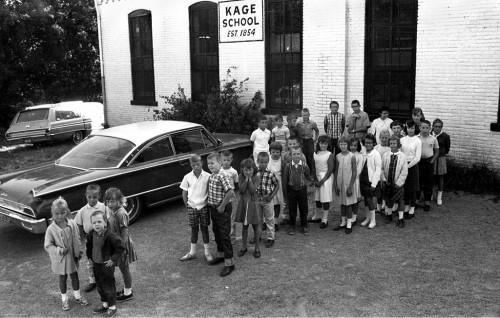 It wasn't until I had looked at this picture five or six times that I realized that the students are forming a question mark.
That leads me to believe that I must have shot the picture for a "What's going to happen to Kage School?" story.
Since the school, which was established in 1880, closed May 20, 1966, exactly 112 years after its creation, that's probably what it was.
One of the last one-room schools

The National Register of Historic Places Registration Form has fascinating factoids buried all through it.
It was one of the last one-room school houses in the area, right up until it closed.
It was unusual because of its racial and economic diversity. Enrollment included white children from well-established families, the district's African-American students from as far back as 1889 or earlier and children from the County Poor Farm.
Because of the need for children to work on family farms, the school term was usually only the three or four winter months.
The current brick building was erected in 1880 for a low bid of $1,200. (Additions and changes brought the total to $1,600).
The original log cabin school cost $180.25, including a $9.25 fireplace. After the new building was completed, the old one was sold to Henry Klaproth for $13.
Electricity and lights were installed January 21, 1938, most likely as a result of a WPA project to upgrade schools.
The long, cold walk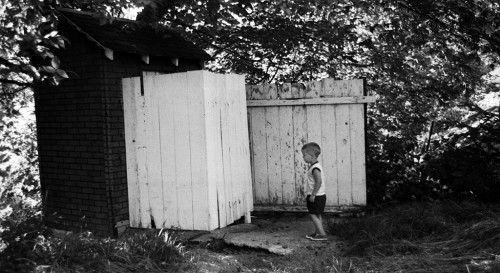 The school started serving hot lunches in 1933 once a week. Later a makeshift cafeteria was created by erecting a partition in a back corner of the classroom. Times were tough and Kage was the first rural school in the area to serve a hot lunch.
One thing the school DIDN'T have was indoor bathrooms. Outhouses were used until the school closed.
Updated photos
Here's what Kage School looks like today, including old initials carved into the brick walls.