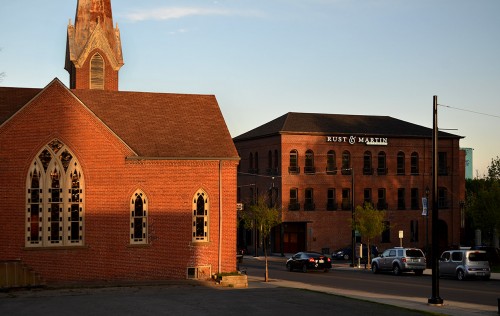 When I started down the Broadway hill on my way to Broussard's for a take-out order, the Rust & Martin sign atop the brick building at the corner of Broadway and Spanish stood out.
On the left is the old First Baptist Church / General Baptist Church. I photographed the steeple being painted in 1967.
Cornerstone laid in 1891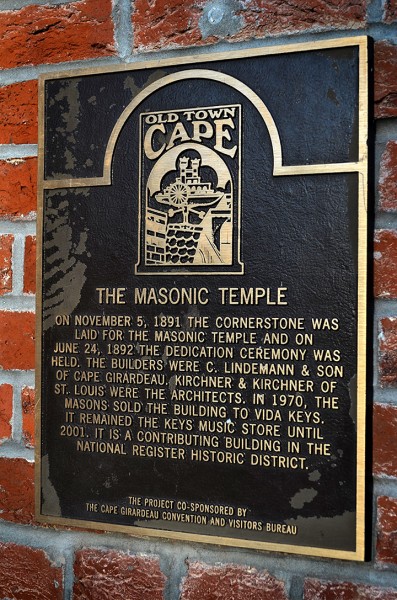 An Old Town Cape plaque says "One November 5, 1891, the cornerstone was laid for the Masonic Temple and on June 24, 1892, the dedication ceremony was held. The builders were C. Lindemann & Son of Cape Girardeau. Kirchner & Kirchner of St. Louis were the architects. In 1970, the Masons sold the bulding to Vida Keys. It remained the Keys Music Store until 2001. It is a contributing building in the National Register Historic District."
The Masons built a new building on land near Broadway and Kingshighway that had originally been donated to be Doggett Park.
A long time coming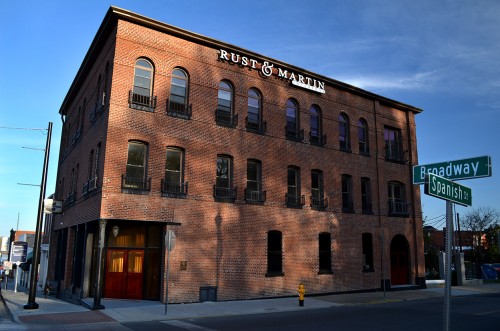 I've been watching the renovation work for several years. It's nice to see a landmark building preserved.
It's in good company. The nicely-restored Kage House, built between 1860 and 1870, is right across the street from it.