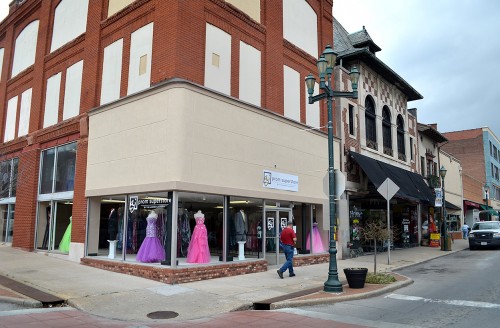 After all the stories I did about the building at 101 North Main Street being condemned and looking like the front wall could come down at any minute, I never thought it would ever be fixed up and occupied again.
Here's what it looked like on April 2, 2014. The downstairs is occupied by the "prom superstore." (Click on the photo to make it large enough to pick out your prom dress.)
The Hecht's Building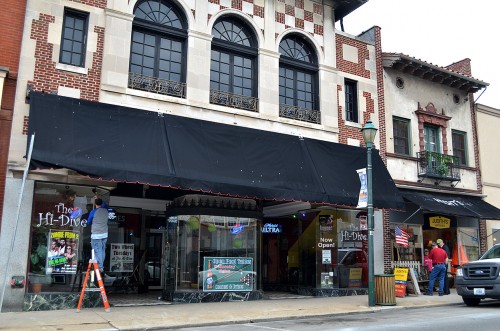 There was some work going on in front of the old Hecht's building, but I don't think it's going to bring back "the grand lady of fashion" it had been for 86 years, making it the second oldest business on Main Street when it closed in 2004.