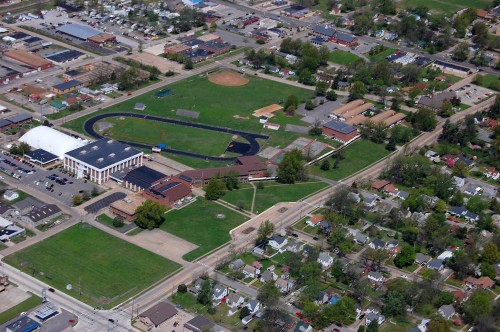 When I asked readers to help me identify a building yesterday, it didn't take long before Dennis Mize, Jim Feldmeier, Charlie Holt, Tim Ludwig, Keith Robinson and Dave let me know that it was Central Junior High School. This aerial isn't from the same angle, but you can see the boxy shape and ramp that confirm what the guys were saying.
Here's a new mystery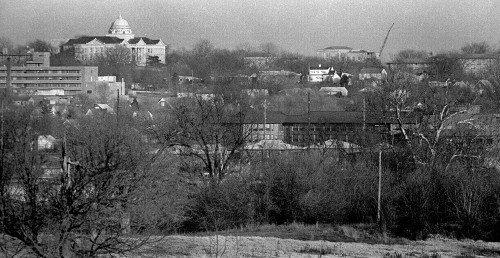 When Neighbor Bill and I looked at this picture, I said I thought the crane was probably working on the highrise dorms that would have been north and east of Academic Hall. He said he woke up at 3 a.m. with the revelation that the crane was working on the KFVS-TV tower across from The Missourian.
I'm not convinced. If that's the case, then what is the building to its left that has a rounded rooftop? Click on it to make it larger, if that helps.
SEMO campus with dorms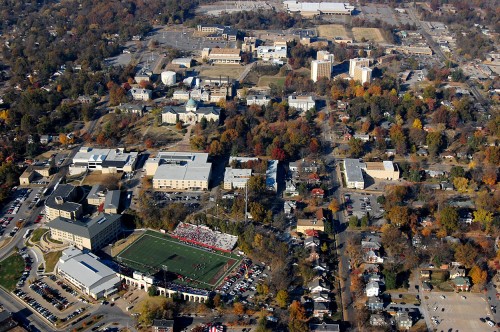 Here's a a 2010 aerial of the SEMO campus with the high rise dorms in it for comparison.
Downtown aerial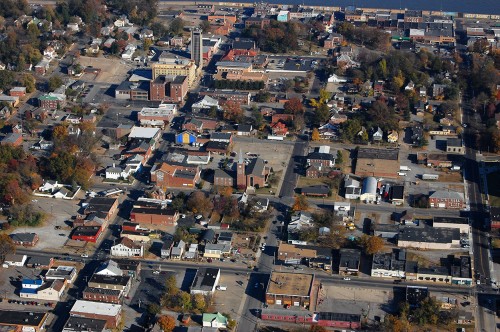 This aerial shows the KFVS-TV tower at the top left. The square is bounded by roughly Broadway – Themis – Sprigg and Main Street.
Common Pleas Courthouse 1964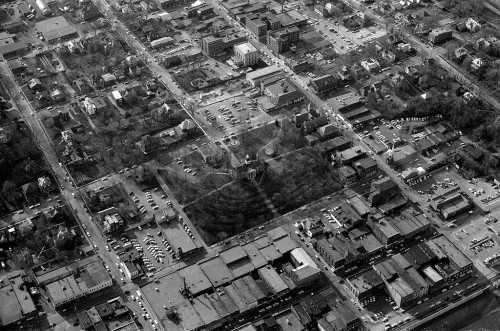 This 1964 aerial centered on the Common Pleas Courthouse was taken before the KFVS-TV tower was built. There's a parking lot across from The Missourian where it will be built.
I hope one of these will help you figure out the mystery building.