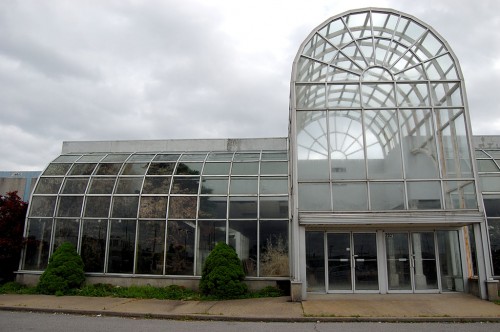 I could hear the plants screaming.
Wait. It's a little early for that. Let's back into this a little more slowly.
I ended up at Plaza Galleria, behind the Town Plaza Shopping Center Saturday afternoon. I had been back there before on an earlier visit and noted that the old ice skating rink had been closed for some time.
It opened after I left Cape, so I never paid a lot of attention to it. I didn't bother to look up any information about when it opened, closed or who owns it. That's not what interested me.
Spirits inhabit old buildings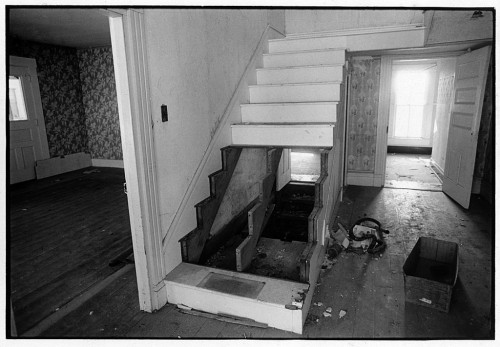 This is going to sound like I'm letting my Fine Art or nutso side show, but I have always loved to wander around shooting abandoned buildings. Odd as it may sound, I feel vibes in them. I can imagine a young couple moving into the house when it still smells of sawdust and fresh paint.
I hear the footsteps and laughter of young children. I hear voices raised in anger. I feel the sorrow of sickness and death. I think of all of the people who have passed through there in its lifetime and wonder how many looked back at the place when they pulled out of the driveway for the last time.
Chew marks on the window sill
I look for the marks on a door frame showing a child growing up or teeth marks on a window sill.
I shot a closed restaurant the other day (that'll run soon). I could see a dead plant in a vase through a dust-covered window. Three tables still had white tablecloths on them, just like the day the doors closed.
Plaza Galleria is out of a sci-fi movie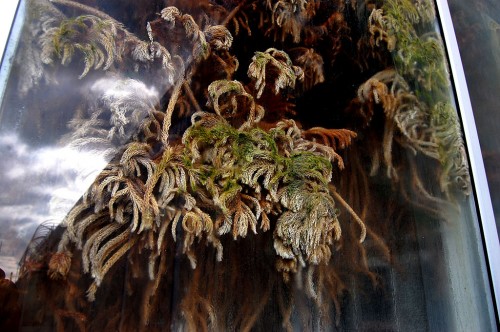 The Plaza Galleria, though gave me some vibes that I had never felt before. They were something out of a science fiction movie. The place is full of plants.
Not all of the plants in this long-closed building were dead. Some of them were very much alive and pressing themselves against the window glass like they were trying to get out. Particularly spooky were the windows where the plants inside were next to bushes and trees outside.
I think the best way to handle this is just to run a gallery of photos. If there was an advocacy group for plants like PETA is for animals, there would be pickets outside the joint chanting "FREE THE PLANTS!"
Gallery of Plaza Galleria Photos
Click on any photo to make it larger (if you dare), then click on the left or right side of the image to move through the gallery. You should be happy I don't have audio. I swear, I could hear plants screaming.