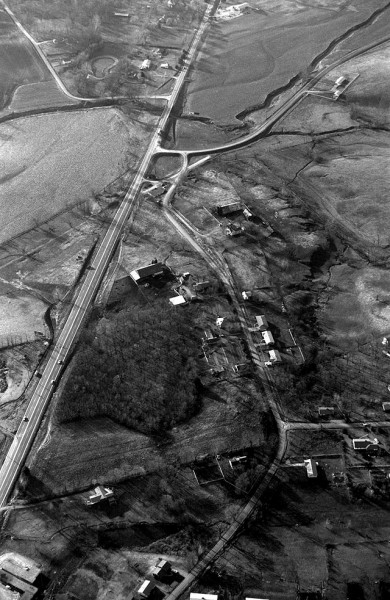 Brothers David and Mark and I were talking about families who have lived on Kingsway Drive over the years. The Hales had a farm on the right side of the road as you were heading toward Jackson. Their pasture was right behind our house.
They were good about giving me permission to camp out in the hill behind us. It was far enough away that my buddies and I thought it was a big deal, but it was close enough that Mother and Dad could look out the window to see if we had set our tent on fire.
Where did the Heisler cows graze?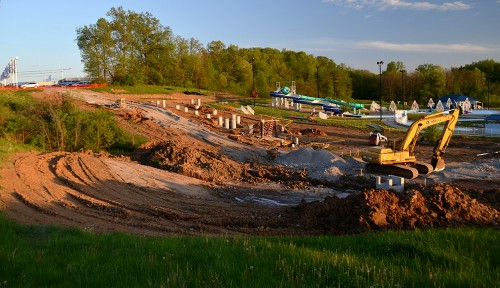 The Hale barn was on the same side as their pasture, so I knew where their cows grazed, but where did the Heisler cows, with a barn on the left side of the road, munch grass?
Mark said they grazed across the highway, where the Osage Center is today. When Highway 61 was widened, the state put in a culvert that both drained the area and let the cows go from the barn to the pasture.
Based on the vintage aerial, I would say that the cow culvert would be approximately where it looks like Cape Splash is expanding. I was tight on time and there was some orange plastic fencing blocking off the area, so I can't swear the culvert is gone, but I didn't see it.
Of course, Mark COULD have been pulling our collective legs. He has been known to do that.