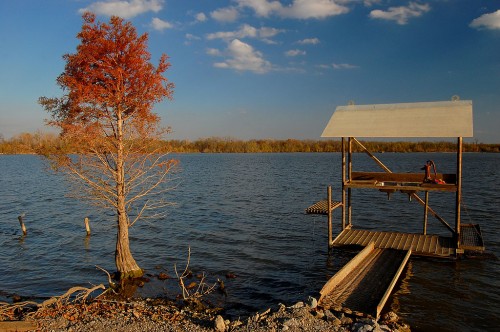 Families and guests of employees of the old Marquette Cement Plant could go to the Marquette Lake to fish when I was a kid. I was taken on a late-afternoon visit to the lake on a day when the setting sun gave everything an orange glow.
The private lake is located behind what is now known as Buzzi Unicem on South Sprigg Street.
Anybody ever lucky enough to fish there?