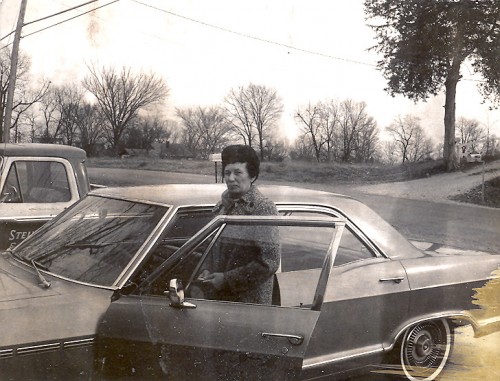 When I looked at this old Polaroid photo of Mother, I thought there was something odd about it. Then it dawned on me: it was taken before Fire Station No. 4 was built at the corner of Kingsway Drive and Kurre Lane.
(If you wonder how I knew it was a Polaroid, look at the brown, irregular stain at the bottom right of the photo. This was one of the early generation cameras where you had to peel the photo off the roll, then coat it with a sticky, sharp-smelling chemical which would, invariably, get all over your fingers. The fix or whatever it was never applied evenly, so the picture had streaks, and if you missed a place, you'd get this brown stain.
Neighborhood from the air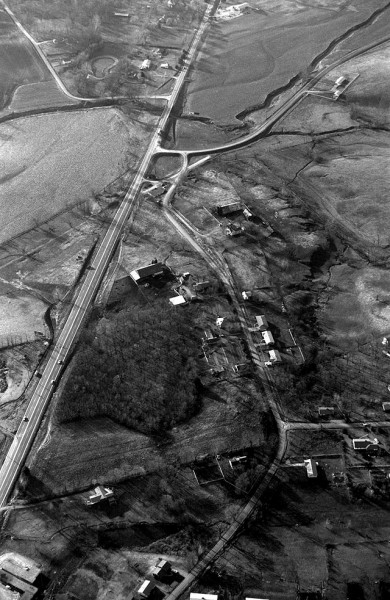 Here's an aerial photo taken at about this same time. I published it and some other pictures back in 2010, and it got lots of comments that are worth reading. There's a more recent aerial here.
Click on the photos to make them larger.