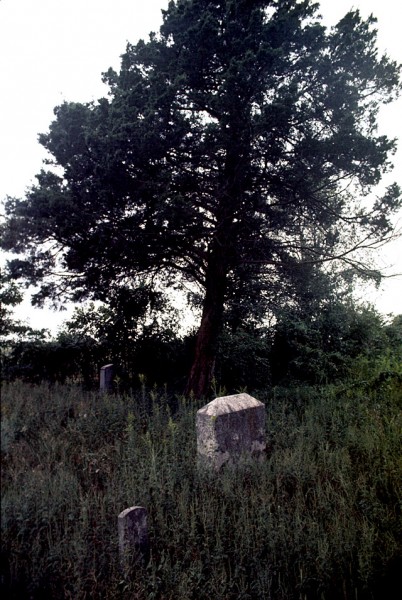 We passed the Cruse Cemetery north of Toga on Stoddard County Rd 203 many a time on the way to visit one of Mother's dearest friends, Daisy Zimmerman. When I paused there in the early 1970s, it was looking pretty shabby. (Click any photo to make it larger.)
Weeds had overtaken stones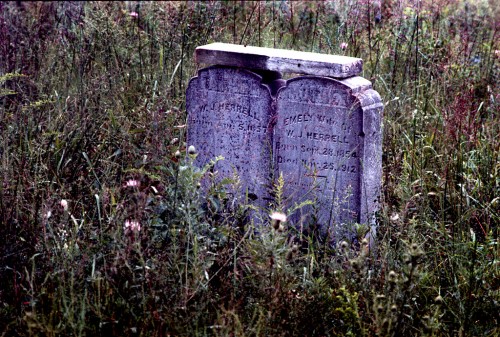 It's always disappointing to see any cemetery neglected, but this one is a fairly large one, with almost 200 interments in it, the Find A Grave website shows. The good news is that recent Google Earth photos show that it's in much better shape today.
Local legend of the rich man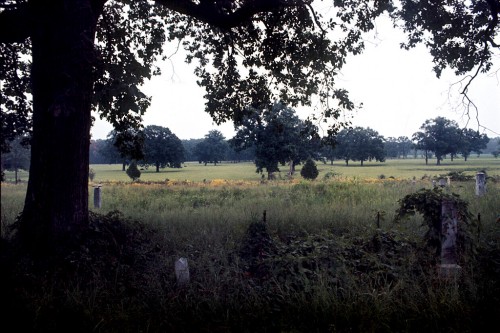 Somewhere along the line, I heard a story about a rich man who had been buried in this cemetery. Local legend was that the man had a fair amount of money and had always said he was going to take it with him. After he was put on the dark side of the dirt, it was said that his grave was dug up by someones unknown who thought that live crooks could better spend the stash than a dead man.
I don't remember if anyone ever said if there was any treasure found, whether the grave was successfully dug up or any any other juicy details. The other piece of the story was that when he was planted again, this time his grave had a huge concrete slab poured over it.
I'm pretty sure I've seen the slab, but I can't locate any photos of it.
Another tombstone mystery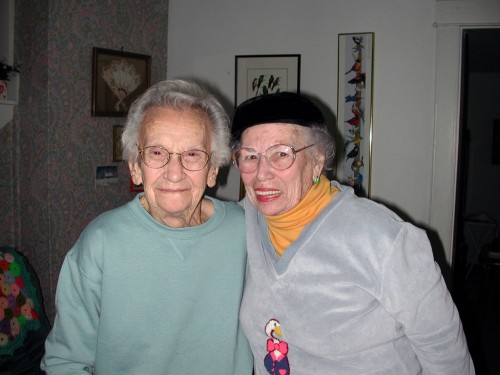 There are lots of interesting stories about cemeteries in the Advance area. There was once a family cemetery on the town square in Advance. The tombstones all mysteriously disappeared in the middle of the night. Nobody in town would give up the culprits.  Even my mother and Daisy, who were wired in, claimed no knowledge of what happened to the stones.
Daisy, left, is no longer with us, so she kept the town's secret to the end, if she ever knew it.