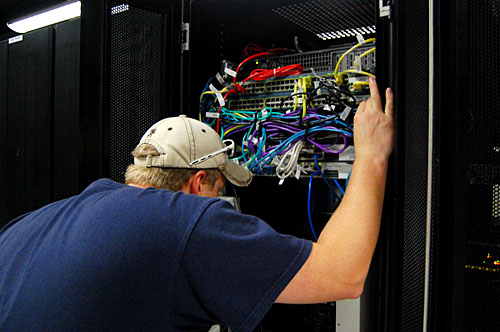 I haven't been goofing off the last couple of days. My sons have been doing upgrades to the server that drives this bus and moving DedicatedIT's equipment to a better service provider in Miami. I was planning to publish photos of that move and explain some of the stuff behind the curtain that brings this blog to you.
Unfortunately, a piece of the program that resizes photos when I upload them isn't working correctly. Son Matt, who provides tech support for the blog posted this as his Facebook status:
Post 1: "Malcolm is in bed. Sarah is in Cocoa Beach this week and I'm exhausted from two late nights at the data center. If you need me, I'll be in bed, asleep."
Post 2: "PS: Don't need me."
Let's see if we can get back in the groove Monday.