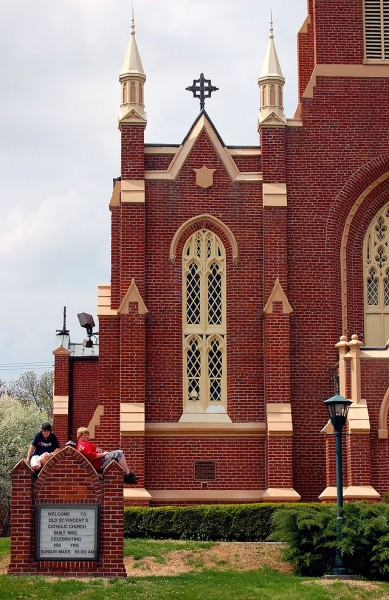 When I shot these kids crawling around on the sign in front of the old St. Vincent de Paul Catholic Church this spring, I didn't see that they were doing any damage and no bolt of lightning came out of the heavens to incinerate them, so I guess they got a pass this time.
Their activity may not have reached the bolt of lightning level of offense, but I bet there was someone with a ruler somewhere who was just itching to rap some knuckles.
I published some other photos of the church and Murtaugh Park in April 2010.