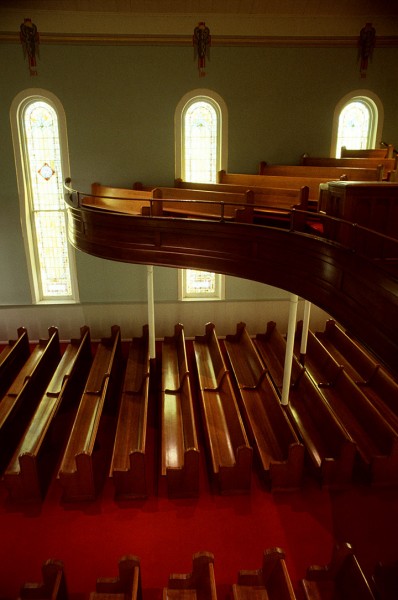 Here's another series of photos of the demolition of Trinity Lutheran Church. I'm focusing on the balcony and pews this time. I always thought it was impressive how the balcony swept out over the congregation. I always liked to sit in that section.
A simple church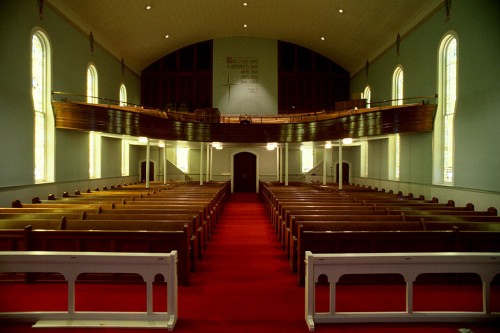 The church eschewed ostentation. It was a simple, but elegant building with a distinct lack of geegaws.
The only jarring element for me was the cheap-looking acoustic tile ceiling. I often wondered what the original church ceiling was made of.
I noticed stuff like that as a kid. My first grade scrapbook contains the September 19, 1953, entry: "The whole family went to 8 o'clock church. I didn't wiggle very much. To pass the time away, I counted 13 bugs on the wall…."
"I have loved the habitation of Thy House"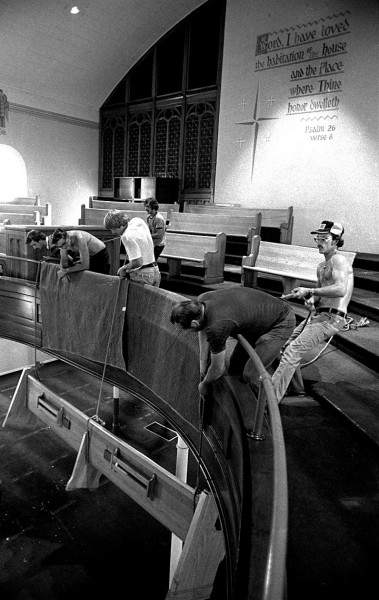 Shortly after taking those photos, I got to watch the church being dismantled, ironically under the words of Psalm 26:8, "Lord, I have loved the habitation of Thy house and the place where Thine honor dwelleth." I'll spare you the rant this time. I got that out of my system when I posted photos of the church's altar.
Pews at Trinity Lutheran School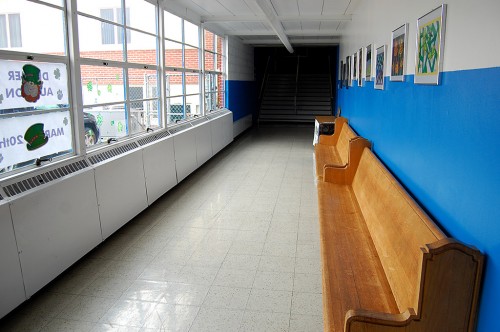 At least two of the pews ended up in the hallway at Trinity Lutheran School.
Trinity Lutheran Church gallery
Click on any photo to make it larger, then click on the sides to move through the gallery.