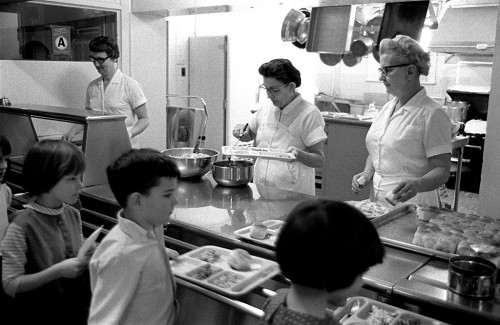 I could have sworn The Missourian ran school menus, but I poked around for several weeks of old papers and couldn't find them. I don't have a lot of memories of the Trinity Lutheran School cafeteria. I managed to convince my parents to let me slip off the school grounds most days to eat at Wayne's Grill.
The black and white photos were taken February 13, 1967.
Keep Sloppy Joes away from me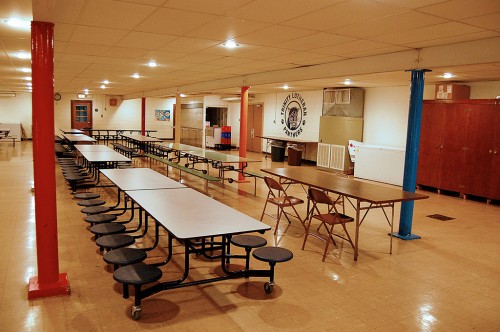 I had a weakness for Sloppy Joes, described in Wikipedia as "an American dish of ground beef, onions, sweetened tomato sauce or ketchup and other seasonings, served on a hamburger bun."
I was so fond of them, in fact, I kind overdid it one day just before going out to the playground. The resulting spewage spoiled the sandwich for me forever. It's not quite as bad as my Dr. Herbert wooden stick phobia, but it ranks a close second.
This is what the cafeteria area looked like in 2010.
Trinity Lutheran School cafeteria photo gallery
Click on any photo to make it larger, then click on the left or right side of the image to move through the gallery.