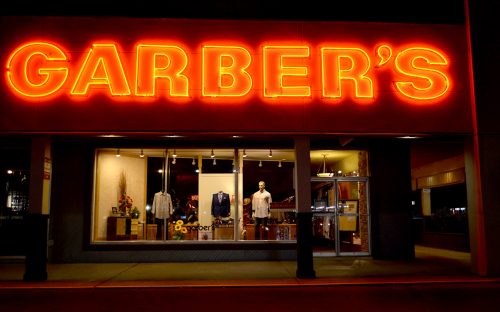 I was going to check out Cape's new Harbor Freight store the other night, but I got there too late.
As I was driving through Town Plaza Shopping Center, my eye was drawn to a big, red Garber's sign. It's nice to know that it's still in business.
I did a post in 2014 about stores that were around in 1954 when Charles Garber founded Garber's Men's Store. It moved to the Town Plaza Shopping Center in 1960, the same year that Pop's A&W Drive-In opened.
Charles Garber retired in the early 1970s. Newlyweds Rodney and Dimple Bridges bought it. Bridges said in a 2011 Missourian interview that Cape had nine men's stores when Garber's was founded. Today, it's the only one left standing.
On the opposite end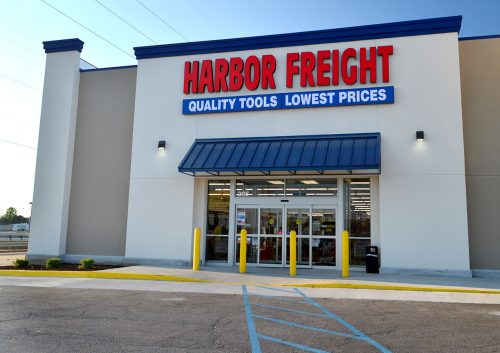 The new Harbor Freight, is located at the opposite end of the Plaza from Garber's, where the AMC Town Plaza 5 Cinema used to be. It's a bigger store than what I'm used to in Florida.
Drool mop-up on Aisle 3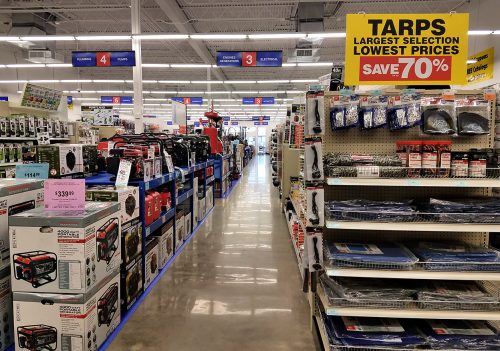 I told one of the guys at the cash register that I thought they would have to wipe up the drool when I took B-in-Law John to my Florida store. "Funny you would say that," he said. "We joked that were were going to have to mop the floor here on opening day."
I managed to avoid temptation on my first visit, but I'll be back when I crank up a project that needs some tools or parts that don't have to last a lifetime. (Of course, when you reach my advanced age, it's possible that the stuff will outlive me.)