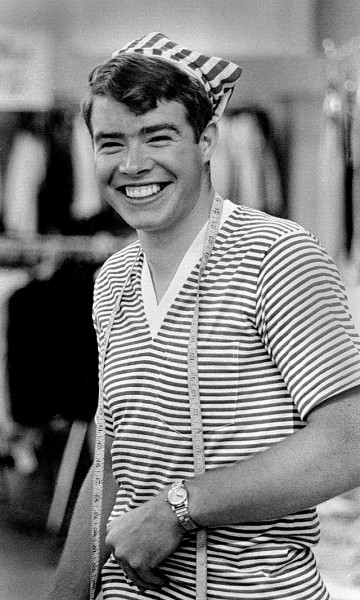 In that period between the time Mother picked out my clothes and the time Wife Lila came along to spare me from sartorial suicide, Central High School classmate Wayne Golliher was the guy I turned to. He worked in a Main Street clothing store, Al's Shops.
Al's Shops

Al's, on the corner of Independence and Main St., billed itself on the side of the building as "Styles for the young at heart."
Francine Hopkins and Wayne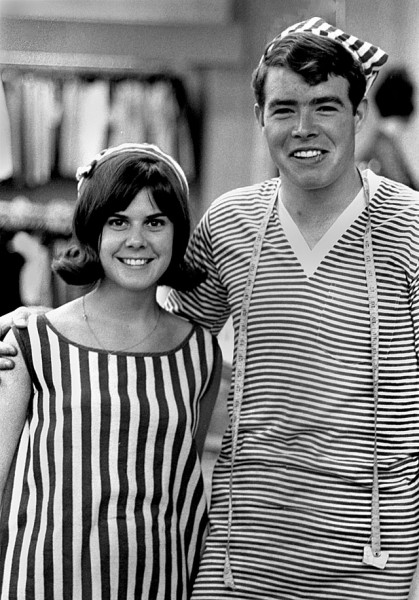 I'd walk into Al's and tell Wayne, "Give me three of everything that'll go together: shirts, ties, pants, socks…" Underwear was something I could handle myself. How could you go wrong with basic white?
You might think it was strange that I would trust my wardrobe to someone who dressed like Wayne, but he managed to talk Francine Hopkins into donning similar duds in December 1966.
Note how he suggested vertical stripes to make her look taller?
Candidate for high school royalty
See how conventionally she dressed when Wayne wasn't helping her make clothing decisions? Those stripes might have earned her a place on the podium. Francine was crowned Basketball Queen, but I'm not sure what this event was.