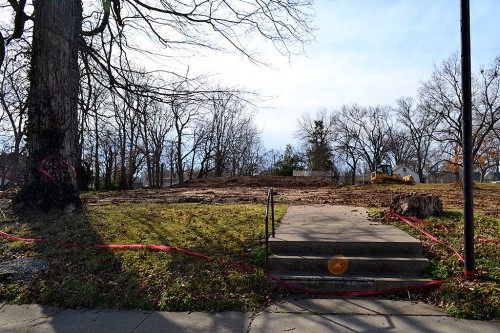 You'd never know that Jefferson School, built in 1904, ever existed if you drive by Jefferson and Ellis Streets today. The building was razed at the end of 2012 after it was determined that it was structurally unsound.
Tree, stump and stairs remain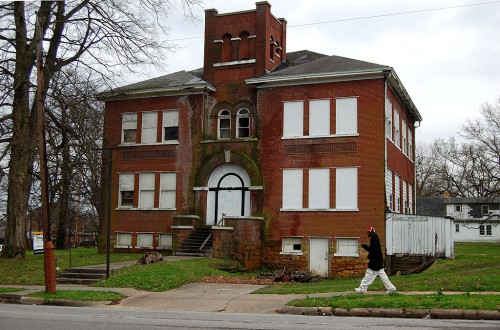 The tree on the left of the sidewalk, the stump on the right and the sidewalk are about all that remain of the school, pictured here March 28, 2010.
Overall view looking south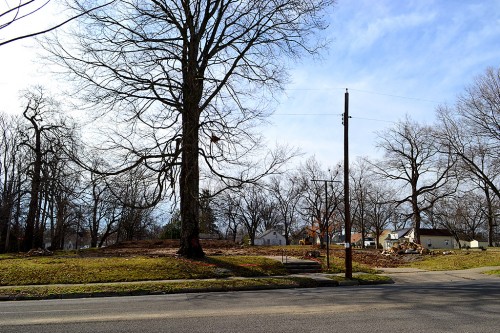 The piles of dirt in the background were hauled in to fill in the building's basement. A worker at the site said they brought in more than was needed, so it will be removed. The area will be seeded soon.
Looking west toward Ellis Street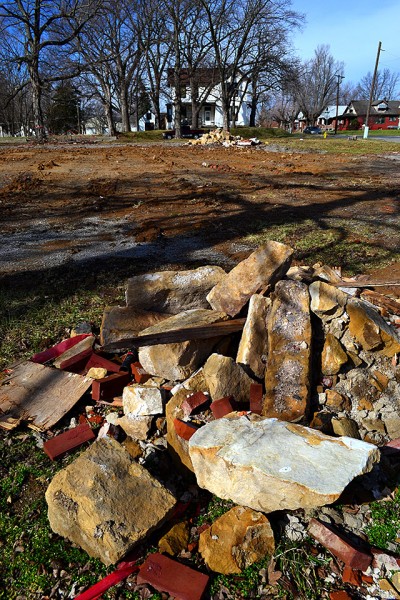 This is looking west toward Ellis Street. An Erin Ragan story in The Missourian Dec. 28, 2012, reported that some of the brick and limestone from the school will be incorporated into a building for Prodigy Leadership Academy.
Earlier Jefferson School stories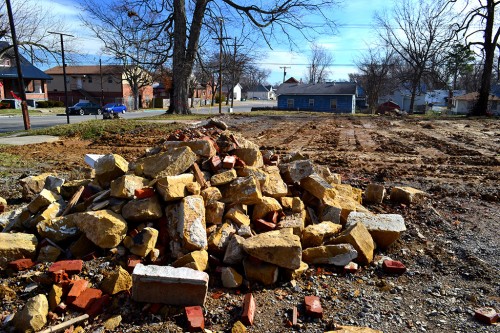 This photo was taken looking east down Jefferson Street. Here are earlier stories about the school and its prospects for survival: