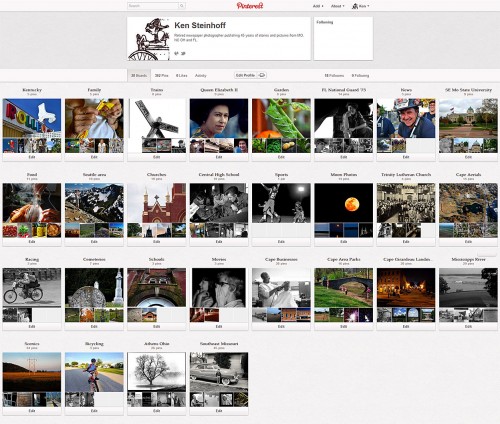 I had to be dragged kicking and screaming to Pinterest. Still, when I think about it, I'll "pin" some of the more interesting photos on the blog to my board. In some ways, It's kind of cool how you can see the wide scope of pictures I've written about. If you click on the photo above, it'll take you to my Pinterest page.
Thanksgiving turkey is most popular image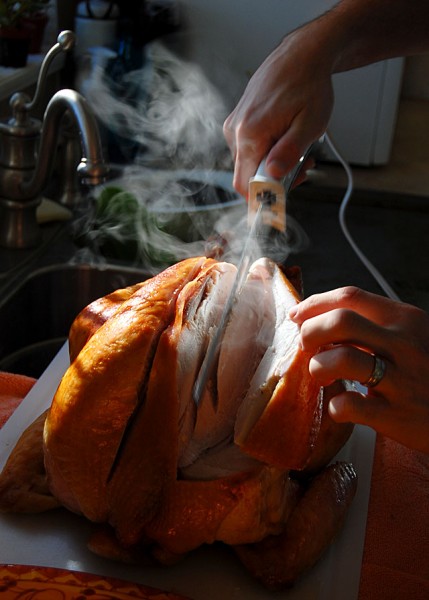 The most "pinned" of all my photos is Son Adam carving the Thanksgiving turkey at his house in 2010 I'm seeing more folks looking at the photo now, so thoughts must be skipping over Halloween and jumping straight to Turkey Day.
Top on my list of things to be thankful for will be that it's after election day. I may not be happy with who won, but at least the ads and phone calls will stop.
Projects under control
I finally got my presentation for Altenburg whipped into shape. I'll decide what to cut after the preview show Oct. 16 at 6:30 pm. Son Matt is busy printing two calendars and the show catalog/book. All I have to do now is load the car and drive 1,100 miles. My tentative day of departure was Oct. 10, but I never get out of town on time. If I load up on the 11th, I should be able to go wheels up early on the 12th. Early for me is anything before 2 in the afternoon.
If I see anything interesting along the way, I'll post it; otherwise it'll be slow for a few days.