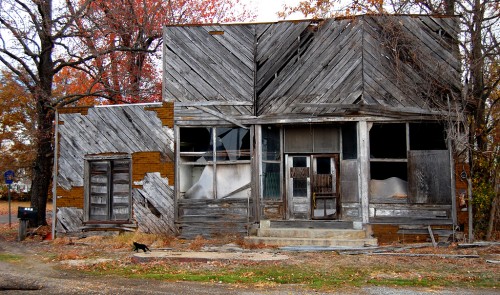 When I photographed Matthews Store in Randles in 2010, it looked rundown, but it was still standing and you could see some goods lingering on the shelves. After I posted the photos in 2012, Susan O'Connell commented "I wanted to let you know that this is my grandfather's store. …. It was like the Walmart of Randles."
You can read other Matthews Store comments here.
You wouldn't recognize it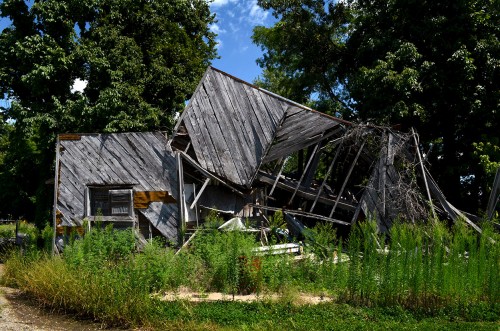 When Ernie Chiles and I passed by the place on our way to the Painton airport, I hardly recognized it.
Passing of an era
Click on any photo to make it larger, then use your arrow keys to move through the gallery of the store that is no more.