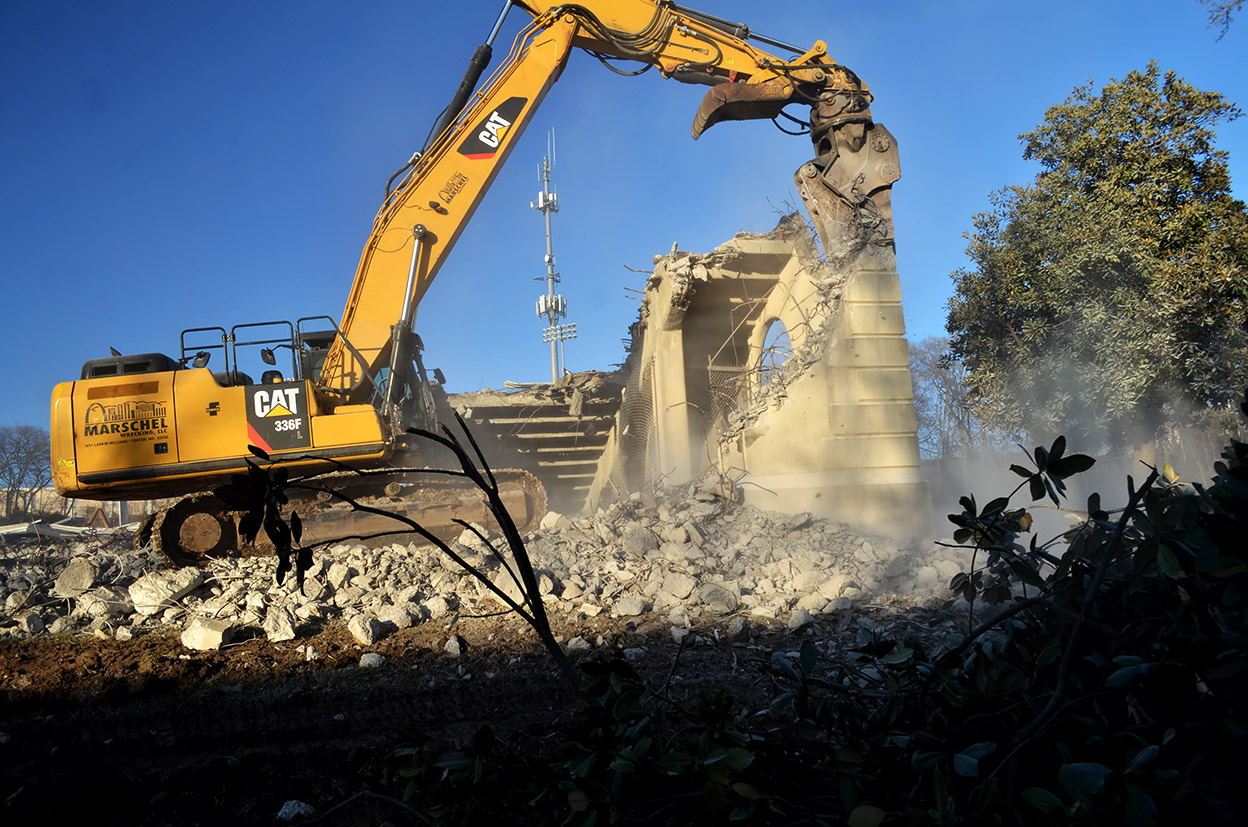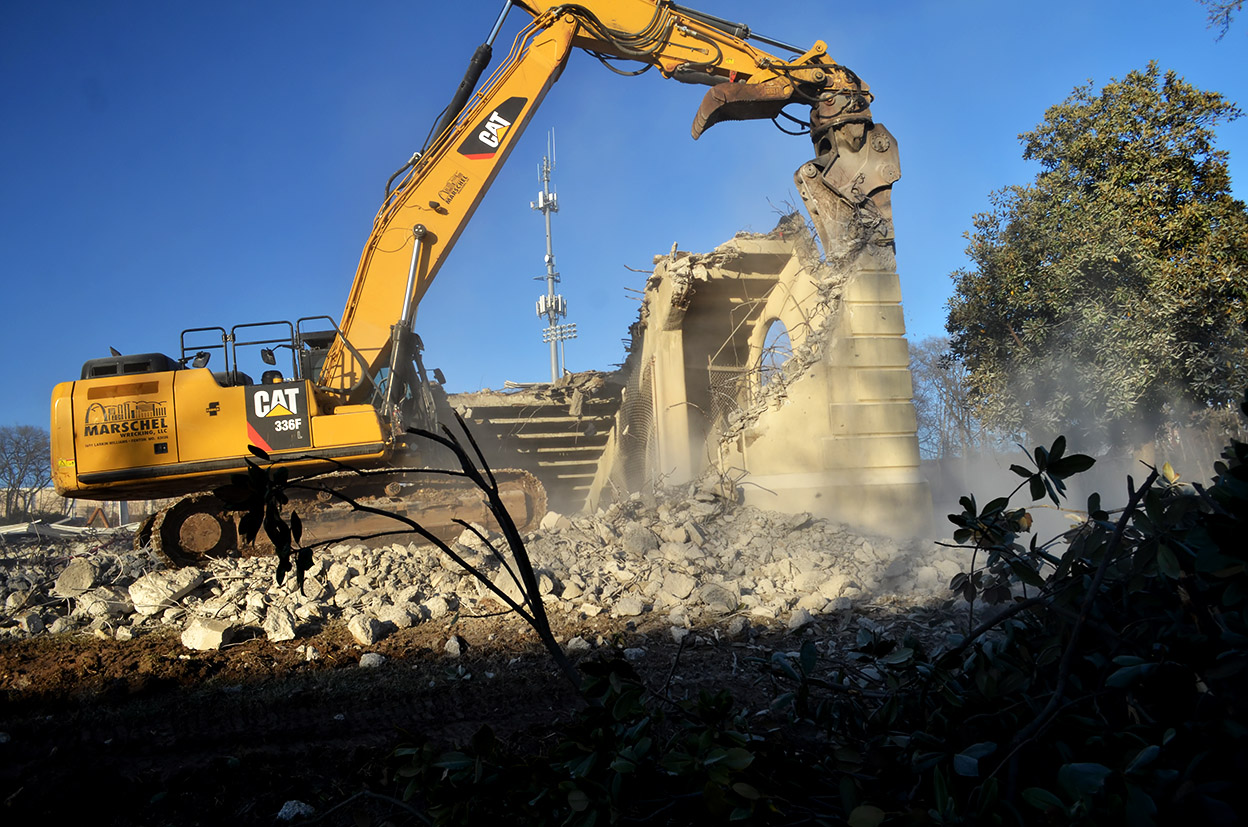 Someone posted on Facebook this morning that Southeast Missouri State University's iconic Houck Stadium was being demolished. I decided it was worth putting on my pants and donning a light jacket to take a look at it.
By midafternoon, about half of the south stands had been reduced to dust and twisted rebar. A worker I chatted with said he thought they'd be done in about a week.
The north stands and Houck Field House aren't slated for demolition (yet).
Inside a locker room

I thought that I might be able to get a higher angle shot from an office window in Houck Field House, but the only good candidate was locked.
I wandered down a hallway until I saw an open door and walked toward the light until I ran into a friendly worker. We exchanged construction war stories until I thought we were at the point where I could gently suggest that he look the other way while I disappeared for a few minutes.
Unfortunately, another guy showed up about that time, so I abandoned the idea.
On my way out, though, I stopped long enough to shoot the lockers and peppy slogan above them. The light wasn't great, and I couldn't get it all in one shot, so I created this combo.
Chief Sagamore's old perch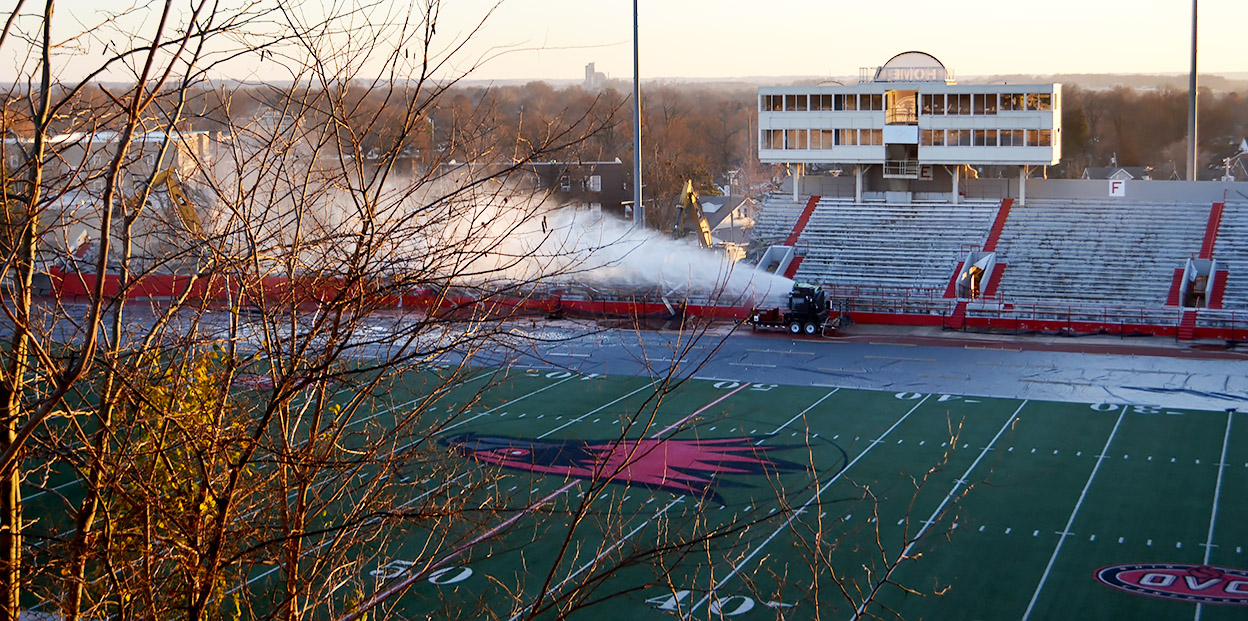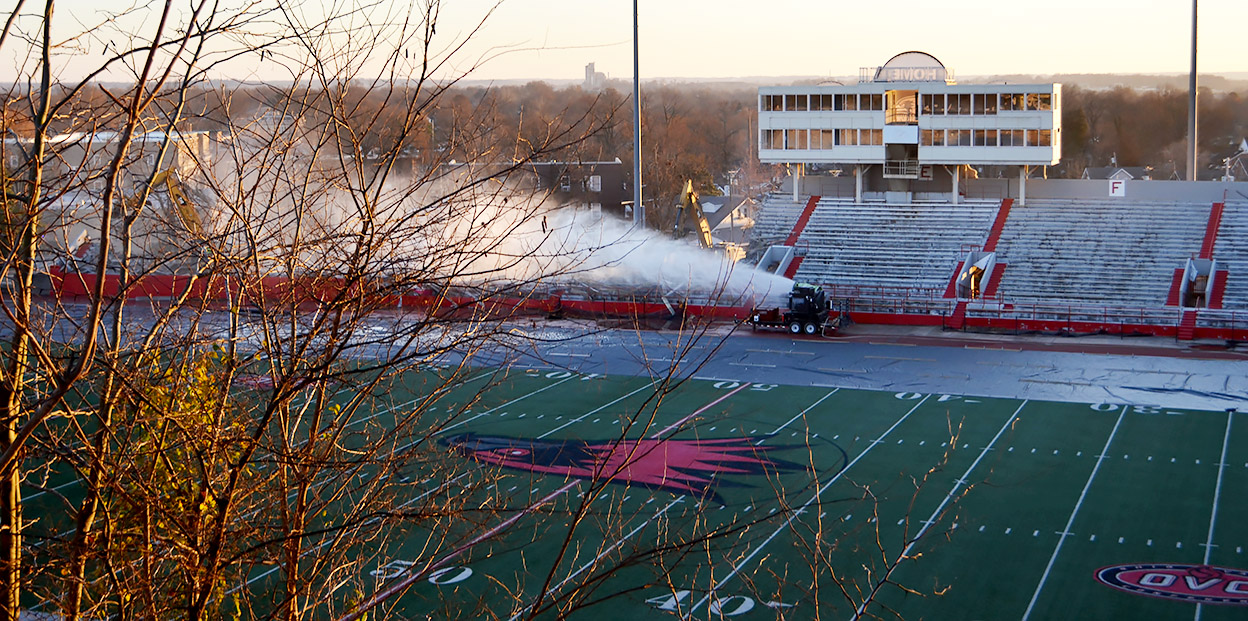 Gates leading to the bluff where Chief Sagamore used to appear were locked, so this is the best I could do.
The white cloud is a powerful spray of water to keep dust down. Cars parked on Bellevue Street still got a pretty heavy dusting. Reminded me of what happened in the old days when dust from the cement plant would coat Cape when the winds were out of the south.
Gallery of demolition photos
Here's a gallery of photos I shot December 8, 2021. Click on any image to make it larger, then use the arrows to move around. I'll go through my files to see how many vintage Houck Stadium photos I can find, along with any appropriate anecdotes for a post in the near future.