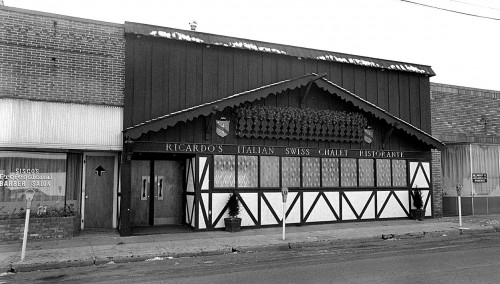 I shot this photo as a candidate for The Missourian's annual Achievement Edition because it looked like Ricardo's Italian Swiss Chalet Ristorante on Broadway had been spiffed up. My newspaper buddies are going to say I buried the lead, so stick in there until the very end for a surprising twist.
Not as spiffy in 2009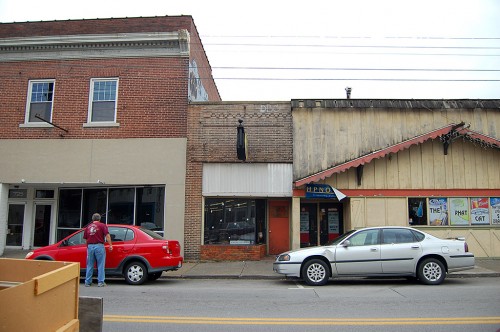 I was scrolling through some of the other pictures I've taken walking up and down Broadway more recently and spotted this 2009 picture that makes the building look a little rough. I can't tell what has gone into what used to be Sisco's Professional Barber Salon on the left. There are some beer signs in the window, so it may have been joined with the former Ricardo's.
Tattoos replace optometrists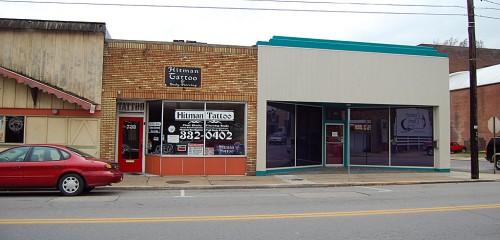 Optometrists Joe L. Mosley and James A. Drace have been replaced by a tattoo parlor.
Owner of landmark business dies in crash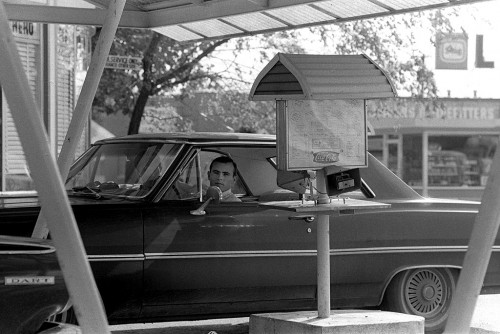 When I did a search for "Ricardo's" I couldn't believe the story that showed up in the March 7, 2003, Missourian: "Crash kills founder of Cape McDonald's."
As 13 of the fast-food restaurants around Southeast Missouri continue to fly their flags at half-staff, authorities are pointing to bad weather as a contributing factor in the Wednesday night airplane crash that took the life of Jerry Davis, the man who brought McDonald's to Cape Girardeau 35 years ago.
The McDonald's connection would have been enough to make him an important figure in Cape's dining scene, but a detail at the bottom of Scott Moyer's story was astounding:  In the past, Davis has also owned Royal N'Orleans and three eating establishments that have since closed: Ricardo's, Shakey's Pizza and Pfisters Drive-In.
Except for Wimpy's, Mr. Davis had a corner on Cape Girardeau's version of American Graffiti.