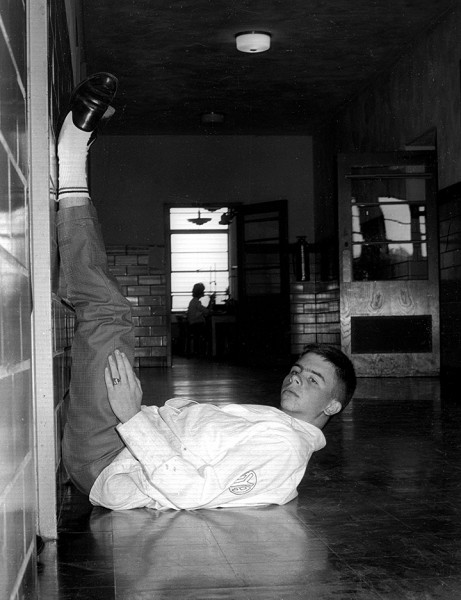 I've been thinking a lot about my former Troop 8 buddy, Tiger photo staffer and classmate Joe Snell. I found this photo of him cutting up outside the Central's darkroom on the same day I got the sad news that his mother had died.
Norma Ruth Snell
Here is the obit that appeared in The Missourian:
Norma Ruth Snell, 96, of Cape Girardeau passed away Saturday, June 15, 2013, at Southeast Hospital in Cape Girardeau.
She was born Dec. 19, 1916, in Frohna, Mo., daughter of Joseph R. and Edna I. Hellwege Mueller. She and Stanley Lee Snell were married May 18, 1946, in Cape Girardeau. He passed away April 15, 2010.
Norma was baptized and confirmed at Concordia Lutheran Church in Frohna and was a member of Trinity Lutheran Church in Cape Girardeau. She was a perpetual care-giver to friends and relatives at the Lutheran Home.
Loving survivors include a son, Joseph (Marguerite) Snell of Lake St. Louis, Mo.; daughter-in-law Sharon Snell of Cape Girardeau; four grandchildren, Jennifer (David) Doering of O'Fallon, Mo., Joseph Snell Jr. of Imperial, Mo., Joseph (Julie) Vetter of Creve Coeur, Mo., and Mark (Agata) Vetter of Brooklyn, N.Y; and five great-grandchildren.
In addition to her husband, she was preceded in death by her parents; a son, the Rev. Jerry L. Snell; and a sister.
Stan Snell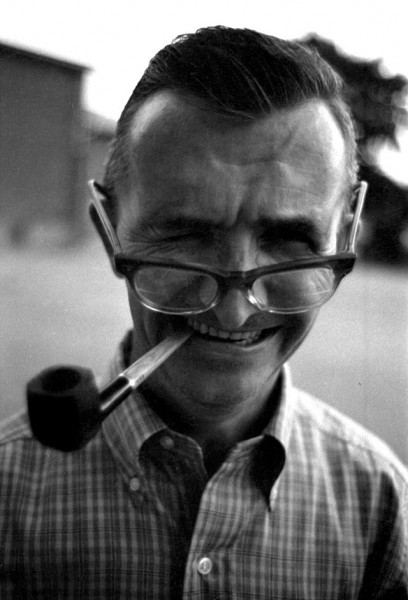 I didn't know Joe's mother very well, but his dad, Stan Snell, was a favorite of the boys in Troop 8. He was a dead ringer for Popeye the Sailor Man.
He died April 15, 2010. The comments that followed the post I did on Stan Snell brought back a lot of fond memories.