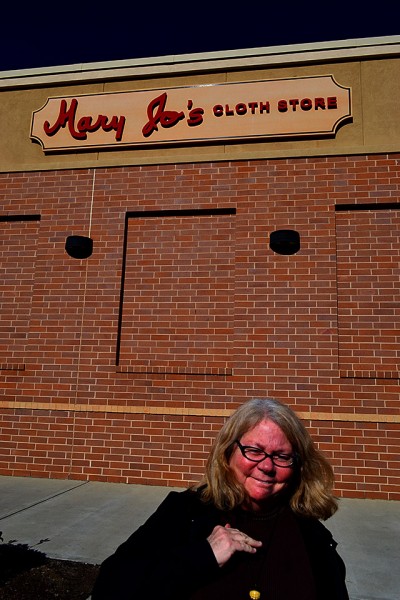 Road trip Day Two checked off some boxes:
Friend Jan wanted to go to to Mary Jo Fabrics in Gastonia, NC. Done.
She got to see snow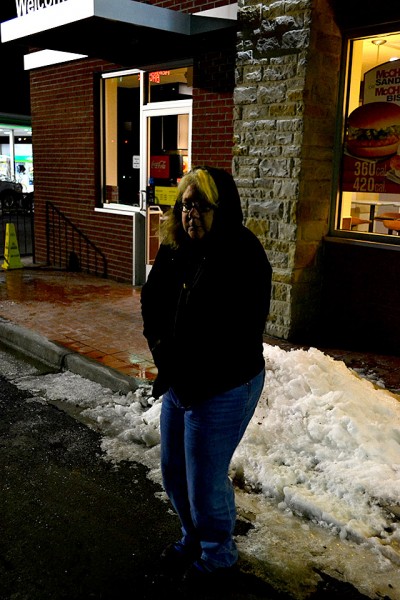 Norris wanted to see snow. She got to see snow going through the West Virginia mountains. This area got about a foot-and-a-half of snow in the last week or so. I would like to have taken a better photo, but my model was whining and running inside.
She wanted to feel cold air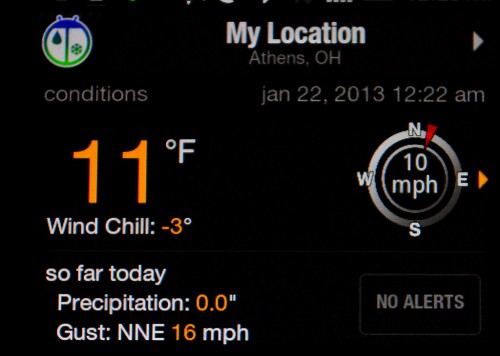 She wanted to experience cold. She got to feel minus 3-degree wind chill when we pulled into Athens around midnight. I have to admit the 10-16 mph cut right through you.
From now on, "cold" will be when she turns the AC down to 65.
Photo gallery of Day Two
Here some other photos of the day that I'm too sleepy to write about. Click on any photo to make it larger, then click on the left or right side of the image to move through the gallery.