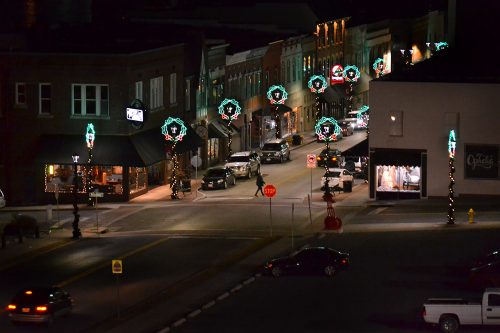 Yeah, I KNOW Christmas and New Year's have passed, but if stores can stock Valentine's Day candy and Easter bunnies before the first week of 2018 is over, then I can stretch the Happy Holidays a bit in the other direction. Main Street was spiffed up a little this year. Here's how Main and Broadway looked from high over the city at Fort A. (Click on the photos to make them larger.)
Some folks were in short sleeves
I figured I should have the bridge in at least one shot, so here it is. I was a little chilly up on the hill, but I saw several brave souls wandering around in short sleeves.
From Common Pleas Courthouse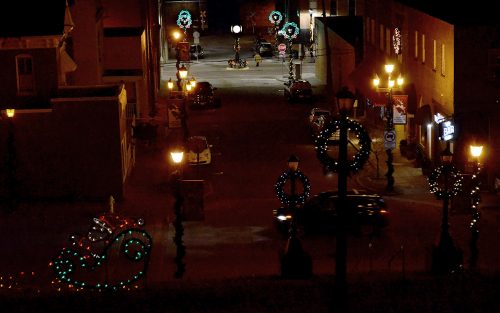 The color balance is a bit funky, but here's what downtown looked like from the steps of the Common Pleas Courthouse.
Looking to the north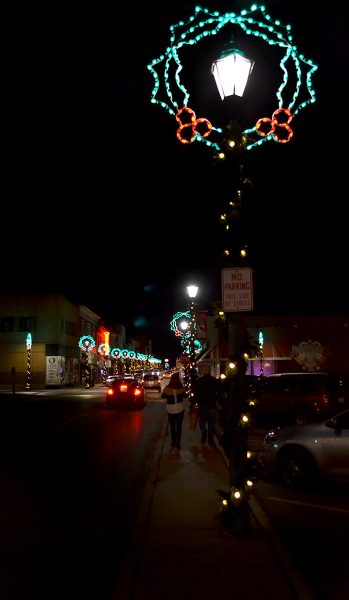 This was taken from the south Main Street parking lot, almost in front of Hutson's Furniture. The building on the left would have been the old Woolworth's building.
South from Middle Main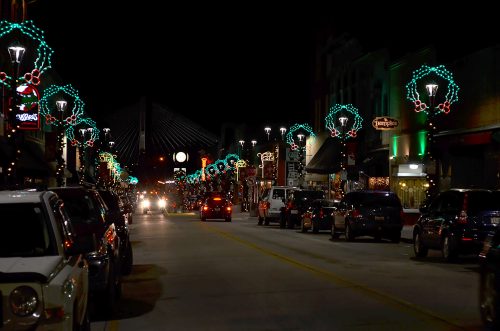 This was taken at the block north of Themis (see the ugly clock), looking to the south.
Buckner-Ragsdale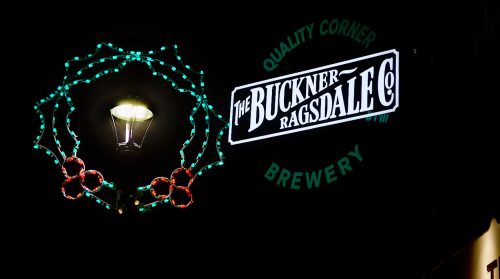 This is a familiar icon for anybody who bought a pair of jeans that came with a Tuf-Nut knife.