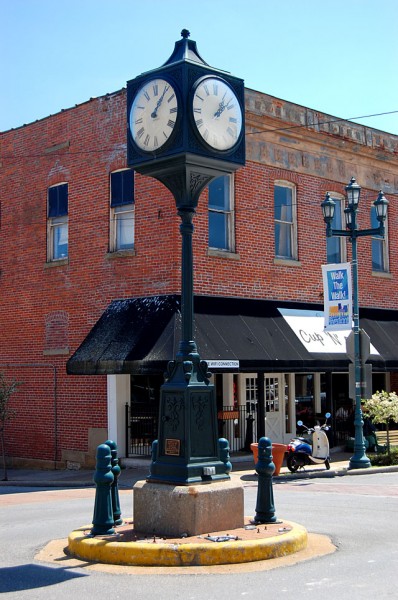 This may be heresy, but I'm just gonna have to say it: What's the big deal with the clock in the middle of Main Street?
When I was downtown the other day, I realized that I had never photographed the clock on purpose Is it because it wasn't there when I was growing up, so I don't have fond memories of dodging it (like the person who knocked down the bollards didn't do)?
A plaque on the side says it was "Dedicated this 19th day of June, 1986 (they left out the comma) to the City of Cape Girardeau by the Cape Girardeau Downtown Redevelopment Authority"
Why is it considered so iconic?
Looking toward the Courthouse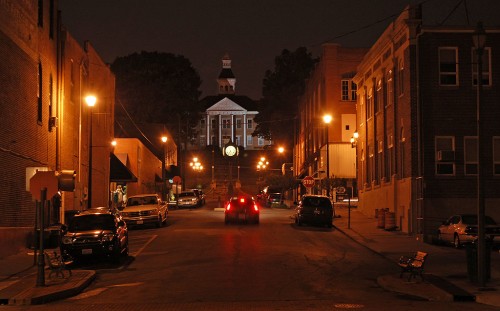 Even through I never went looking to shoot a picture of the clock, it sometimes pops up as a dot in other images. Here it is in the center of a night shot I did looking west toward the Common Pleas Courthouse.
Looking toward Mississippi River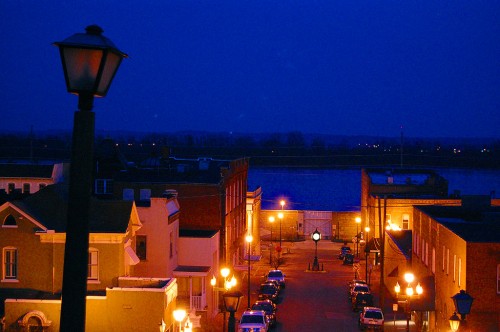 Then, it showed up in a photo I took FROM the Common Pleas Courthouse looking east down Themis.
Maybe the next generations of Cape Girardeans will appreciate it more since it was part of their childhood. Or, will there be any of that generation who ever made it downtown to SEE the clock during their childhood?