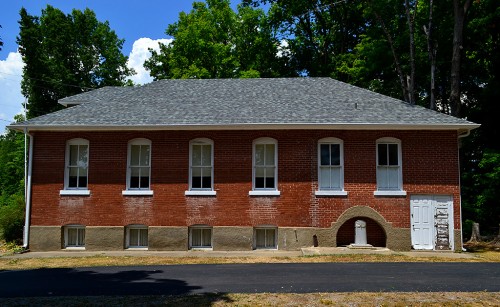 Here's a piece of good news: the old Hanover Lutheran School, built in 1924 and close to being demolished, has been given new life. Less than two months ago, the congregation considered razing the one-room schoolhouse rather than spending money to bring it up to city codes.
The church voted 31-12 to use $10,000 in donations to make repairs and keep it open as a heritage museum, meeting place and workshop for students who want to see what school was like in the old days.
Here's a link to a July 10, 2012, Missourian story about the renovation.
I wish someone would step up to save the old Kage School. It was looking in pretty sad shape when I shot it in the spring of 2010.
Photo gallery of Hanover Lutheran School
I'll run photos of Hanover Church later. Click on any photo to make it larger, then click on the left or right side to move through the gallery.