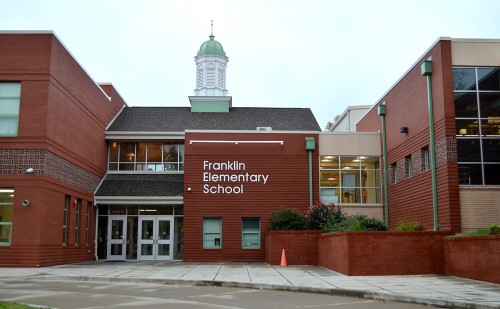 I decided it was time to take a closer look at the front of the "new" Franklin Elementary School. It faces south toward Themis, rather than east toward Louisiana.
The "School with No Name"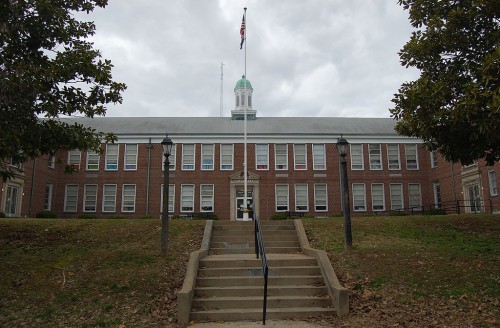 Franklin School opened its doors in 1927, but it did it without a name on the front of the school. It was the only school in the district with no outward identification.
It wasn't until 1971 that the 8-inch-high white plastic letters were placed above the door. Money for the sign was raised by the Student Council, which sold school supplies and held a used book sale.
This photo of the now-demolished old Franklin was taken in 2010.
Earlier stories and photos of Franklin School