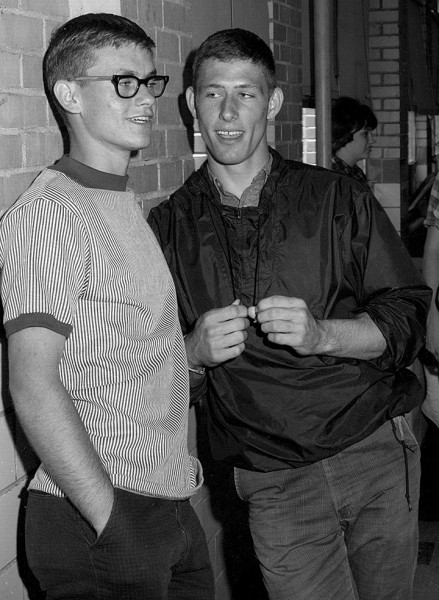 When I photographed a casual Gary Schemel, right, chatting casually with a friend in the cafeteria in 1964 there was no way of knowing that he would be the first Central High School student to die in Vietnam.
When this picture was taken, the all-conference athlete, described by a teammate as "tough as steel" would have just about a year to live. He was born January 4, 1946, and died in Quang Tin Province September 26, 1965.
It's worth going back to an earlier post I did about Gary to read the many comments from his friends, teammates and classmates. Robert Taylor, also in the Class of 1964, was killed in Dinh Tuong Province March 8, 1968.