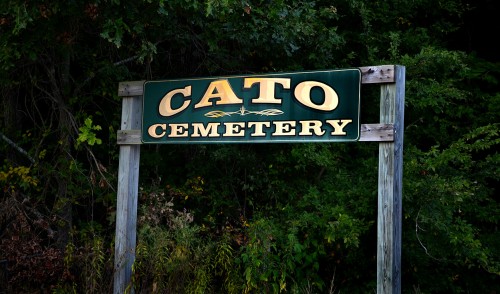 While wandering and wondering around Bollinger County looking for the Bootheel's once wild and wooly Dark Cypress and the cemetery containing the mass grave of Confederates killed in the Battle of Mingo Swamp, Mother, my cemetery-spotter extraordinaire, saw this sign for Cato Cemetery.
The Battle of Mingo Swamp was fought on the plantation of Simeon "Slim" Cato, who died in what some historians have called a "massacre."
Peaceful today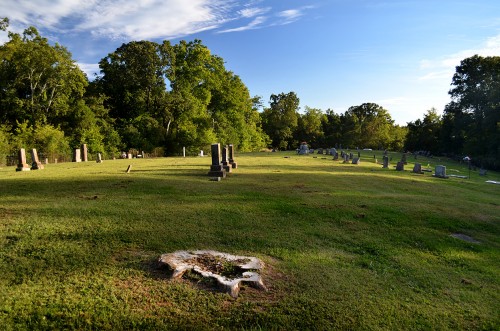 I don't know how far this is from the battlefield, but it's a quiet place today. Large stumps show that it must have been dotted with big trees that have fallen to disease and old age over the years. (Click on the photos to make them larger.)
Lots of Catos buried here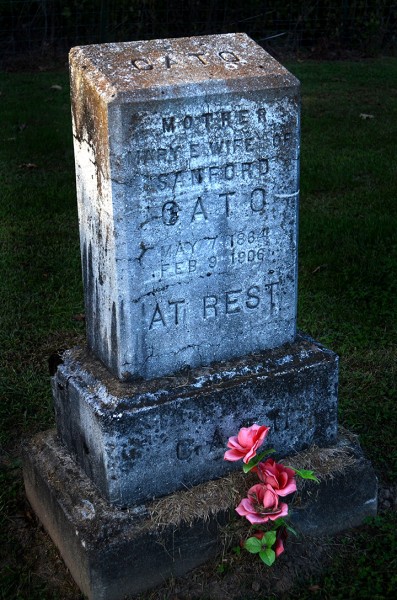 There are lots of stones marking the final resting places of Catos. I didn't find one for "Slim." I don't know if his body was ever moved from the mass grave.
Burial records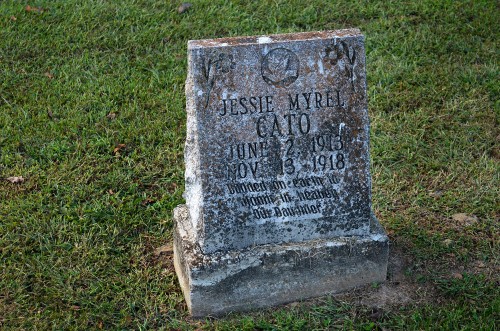 I couldn't find much history of the cemetery, but here are some partial listings of those interred there.
Narman E. Borders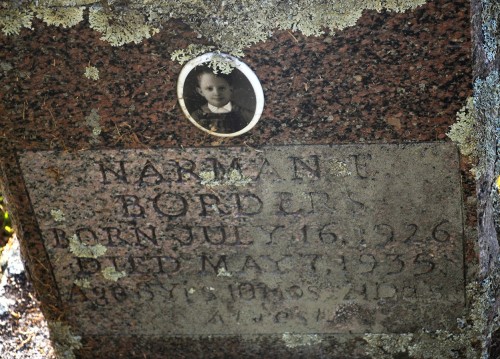 Narman E. Borders, who is "at rest, " died at only "8 years, 10 mos and 21ds."
The UsGenNet site says the cemetery is located in the southern end of Bollinger County, section 10, township 28, range 9, one mile east of Arab off highway C.