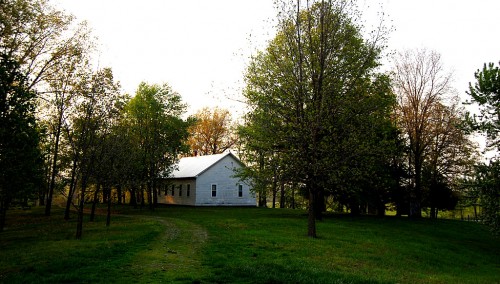 Missourian blogger James Baughn did one of his "Blogs with few words" on the Gaslight Sing at Apple Creek Presbyterian Church.
Ramblin' buddy LaFern Stiver and I visited the Pocahontas church and cemetery in 2011. I'll follow James' lead and run just a few words and let the pictures tell the story.
Area settled by McLain Clan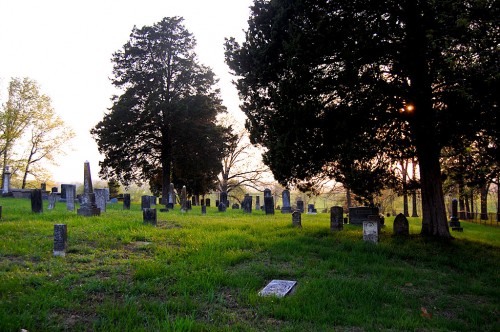 LaFern, a McLain, provided this background information: This area was settled early by the McLain Clan, from the Isle of Mull in Scotland. The family came from S. Carolina and established itself here before 1815 which were the earliest tax records. Alexander McLain, was one of four brothers who fought in the Revolutionary War. John, the older brother was killed as he fought for our freedom. For his sacrifice, his family was given one half bushel of salt.
Slave buried in "hallowed ground"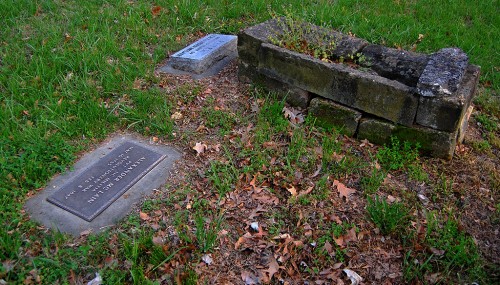 Alexander, the brother who settled in Missouri, is buried in Apple Creek Cemetery next to his slave Peter. How he got a slave buried in hallowed ground is beyond me. Peter's grave is encircled with large stones which could not have been easy to do. We do not know where his wife is buried. Records of Alexander's trek and his request for pension are located in the Archive Center of SEMO University.
On an earlier trip, we visited the Indian Creek Community and McLain's Chapel where I heard about a mix of Revolutionary War soldiers, Indian maidens, the Trail of Tears and a Civil War atrocity all wrapped up in about 640 acres.
Primitive 19th Century experience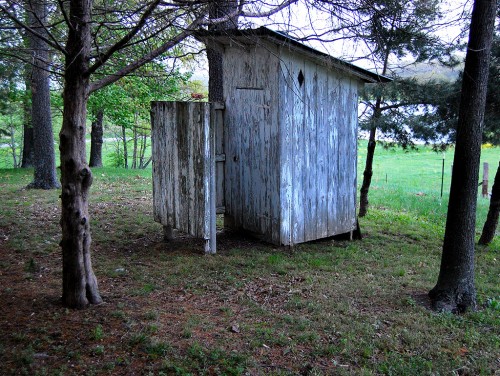 James points out that the church, which has neither electric lights nor indoor plumbing, provides the most authentic 19th Century experience of any local church. You can read more about its history in this piece by Frank Nickell.
Church and cemetery photo gallery
Click on any photo to make it larger, then click on the side to move through the gallery.