Fred Lynch's f/8 and Be There blog in The Southeast Missourian featured a Frony photo of Central High School's legendary coach Lou Muegge with his 1954 state champ basketball team behind him.
It was accompanied by a March 24, 1954, story about Muegge moving from the athletic field to teaching. If you're too young to know who Lou Muegge Field was named after, this will tell you. If you are old enough to have been part of his era, then this will bring back memories.
Character Builder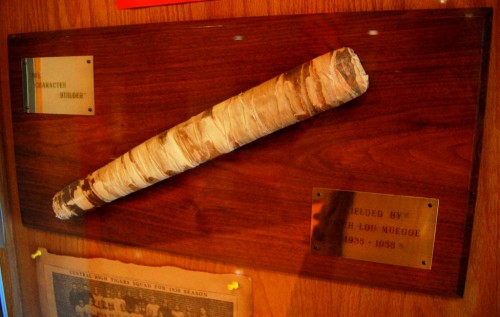 When I was at the new Central High School last fall, I saw that his famed Character Builder was immortalized in the trophy case.
To be honest, I'm glad to see that it was retired. I think there are better ways to motivate students and build character than beating them.