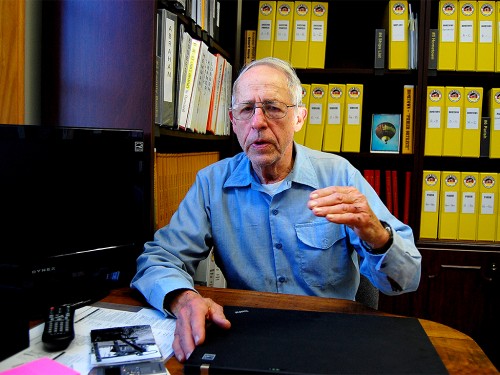 This is one of the reasons I've been working to document the German communities in Perry County. I showed up at the Altenburg Lutheran Heritage Center and Museum a couple of years ago with my laptop full of photos I had taken in Wittenberg and the area, including some aerials of places I couldn't identify.
Wilmar Degenhardt happened to be in that day and started looking over my shoulder. Here's his reaction when he spotted the Seeltiz home he was born in and where he lived until he left for the Navy during World War II.
Video of Seelitz
This will be part of my presentation in October.