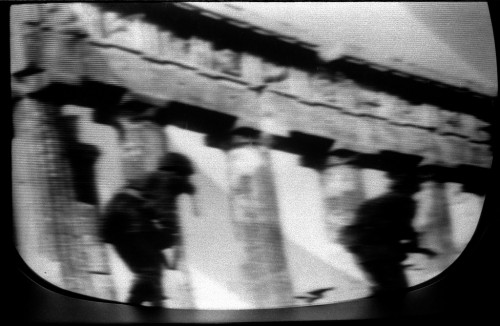 A number of images and events come to mind on Veterans Day. Watching the Vietnam War play out nightly on the family's  Zenith television set in our basement is one.
Gary Schemel 1946 – 1965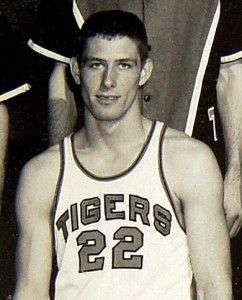 Gary Schemel was one of Central High School's first casualties in the Vietnam War.
A fellow vet posted this 1932 poem on The Wall in his memory:
Do not stand at my grave and weep.
I am not there; I do not sleep.
I am a thousand winds that blow,
I am the diamond glints on snow,
I am the sun on ripened grain,
I am the gentle autumn rain.
When you awaken in the morning's hush
I am the swift uplifting rush
Of quiet birds in circled flight.
I am the soft stars that shine at night.
Do not stand at my grave and cry,
I am not there; I did not die.
Posthumous Medal Presentation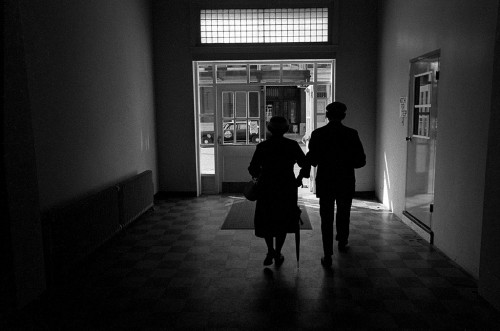 A father an mother leave the Athens County Courthouse with a box of medals awarded posthumously to their son in 1969.
Homemade memorial to this generation's dead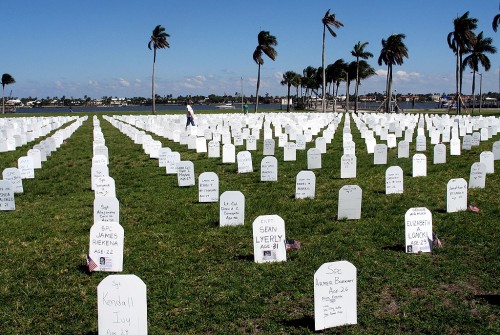 Missing from this handmade memorial to this generation's war dead was the name Liz Jacobson, my son's 21-year-old former girlfriend, who was killed by an IED while on a convoy in support of Operation Iraqi Freedom. Adam got permission to add her "stone." On it, he wrote some lines that she had sent him: "We're only on this earth for a little while, so live life to the fullest and carry a smile."
This photo was taken in 2007. I wonder how many more Liz Jacobsons there would be there in the picture today.
Support our boys in Vietnam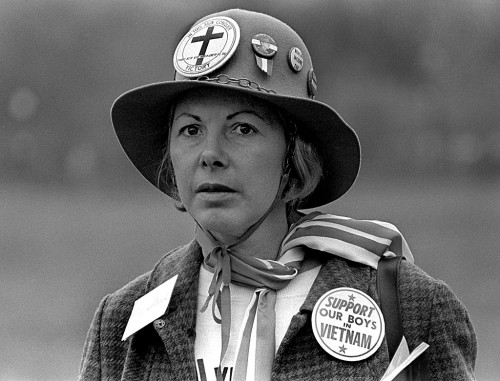 I don't agree with all of the political sentiments this woman is wearing, but I can get behind the Support Our Boys in Vietnam button she sported at a pro-war march in Washington, D.C., in the fall of 1971.
Civil War Memorial Statue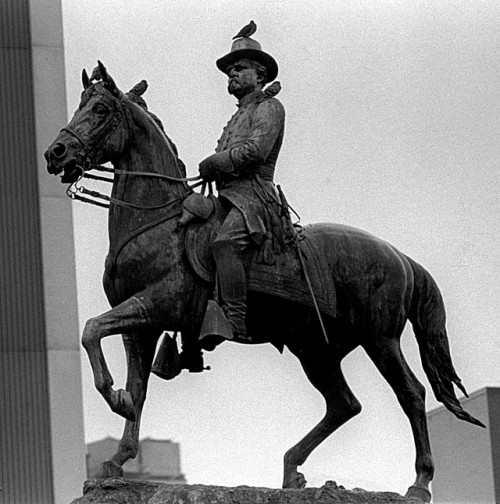 Pigeons show no respect to this Civil War soldier in Washington, DC.