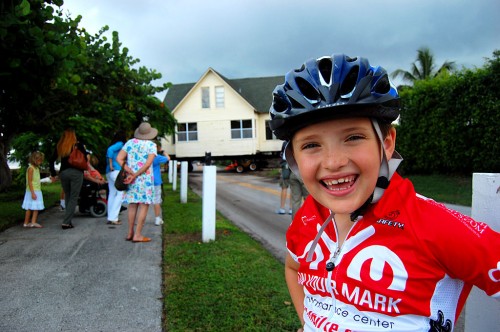 I've pulled out my Surly Long Haul Trucker in the past few days and have found out that it's just like riding a bicycle: I really haven't forgotten how to do it.
Saturday morning, Son Matt called to ask if I'd like to join him and Grandson Malcolm, 7, on a ride of the Palm Beach Lake Trail bike path. How could I resist?
Path blocked by house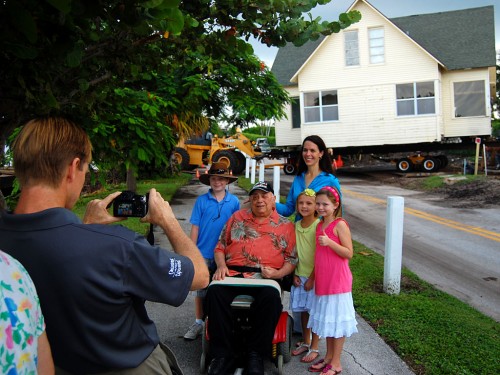 Before we got to the turnaround point, we found the path blocked by a landmark cottage being moved. Sneak on over to my bike blog to see a video of the ride and the house move from a golf course to a waiting barge. Matt was kind enough to shoot some really nice stills while I was concentrating on videos.
Ladies Cycling Society ride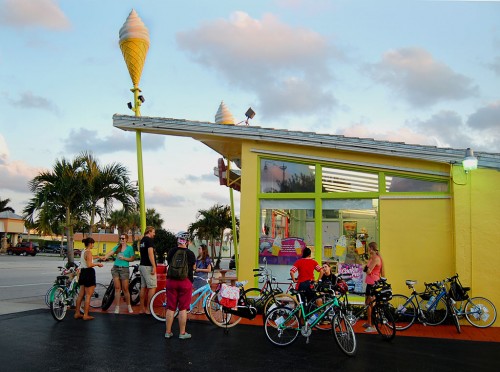 Tuesday night I joined the Ladies Cycling Society of the Greater Palm Beaches for a ride over to the beach to watch the nearly full moon drag itself out of the ocean. Several of the riders brought kites to fly and some went for a night swim. Here's the whole story of the ride on my bike blog.
Glow of the smartphones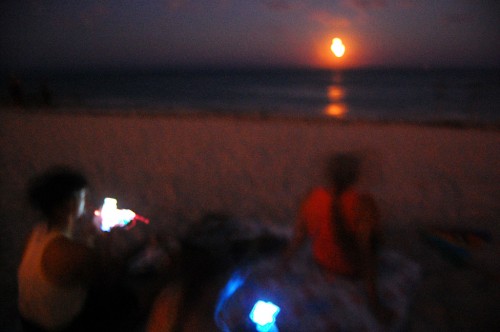 In this eight or 10-second exposure, the moon is just coming out of the ocean. A generation ago, this beachcomber might have been lit by a campfire. Today, the glow comes from a smartphone.