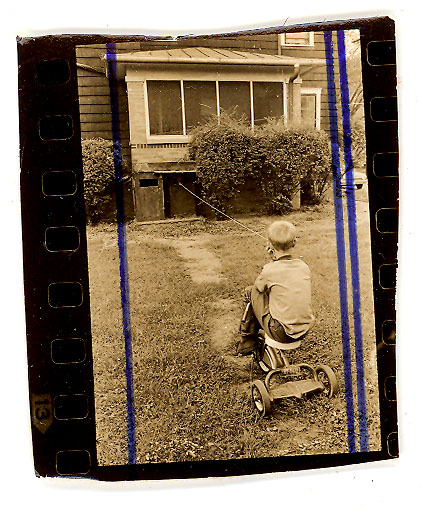 When I worked at The Athens (OH) Messenger in the late 1960s, the other photographer and and I would make contact sheets of the film we shot, then we'd cut out the frames we were considering for layouts. That let us crop them and move them around on the layout sheet to figure out what would look best. When I was done with mine, I'd throw them in a box.
I happened to run across that box the other day and discovered these two boys who had created their own mobile phone network long before anyone thought of cell phones in general or iPhones in particular.
Unlimited voice and data plans
The boys were smart enough to find a communication system that had unlimited voice and data plans and that could be used from both fixed locations and on the road. They didn't have to sign a contract and they didn't need batteries. I wish I could find a deal like that today.