I don't know where this house came from. I don't know where it ended up. I don't know exactly when it was taken.
The street sign shows that it's on Masters Drive. The intersection behind it is Randol Ave. I know from delivering papers in that neighbor hood that there are some serious hills there.
Guys on top looking for obstructions
I imagine the two workers on top were looking for obstructions like power lines and tree limbs.
I've tried to locate the house with Google Earth, but was never confident that I had found it.
Lots of lookers

Like most projects, there are more lookers and thinkers than doers.
OK, who was supposed to read the signs?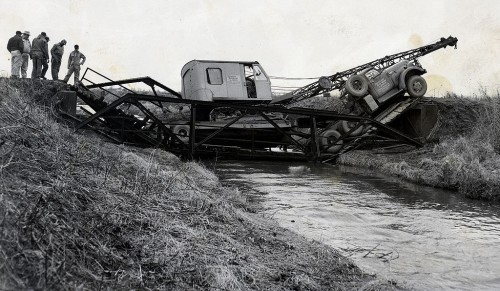 I guess I shouldn't make fun of guys standing around. There's a whole gaggle of workers here trying to figure out which Steinhoff, Kirkwood & Joiner employee was supposed to watch out for load limit signs.
House arrives at foundation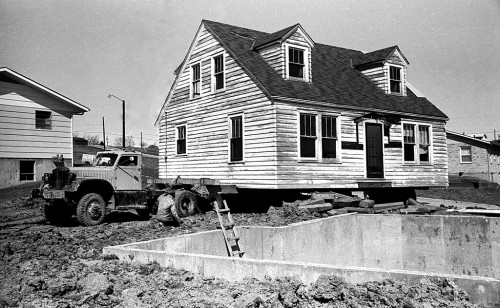 Unfortunately, I don't know where it landed. Does anybody know the story?