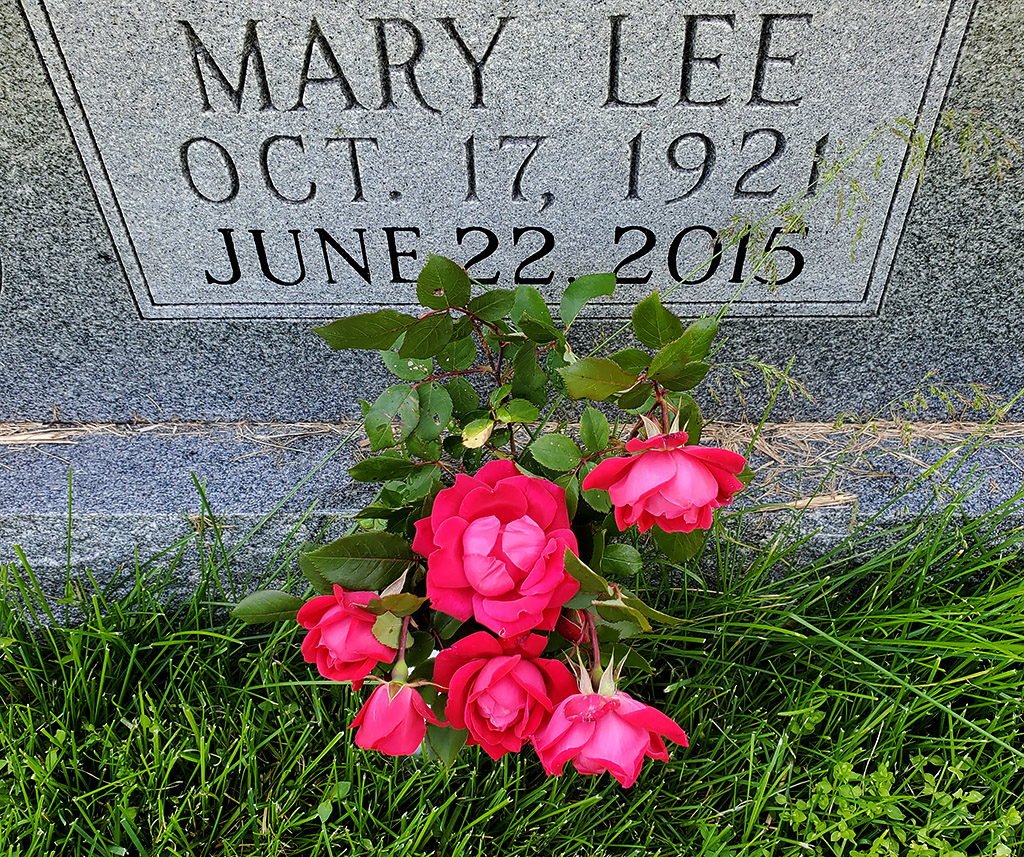 Mother long graduated from having a Birth Day to having a Birthday Season that grew from weeks to months. I guess it was only appropriate that I started celebrating extended family Mother's Days more than a week ago.
When Mother died in 2015, I pulled together a collection of the posts I had done on Mary Welch Steinhoff over the years. She was a hoot and a half.
Plenty of flowers at home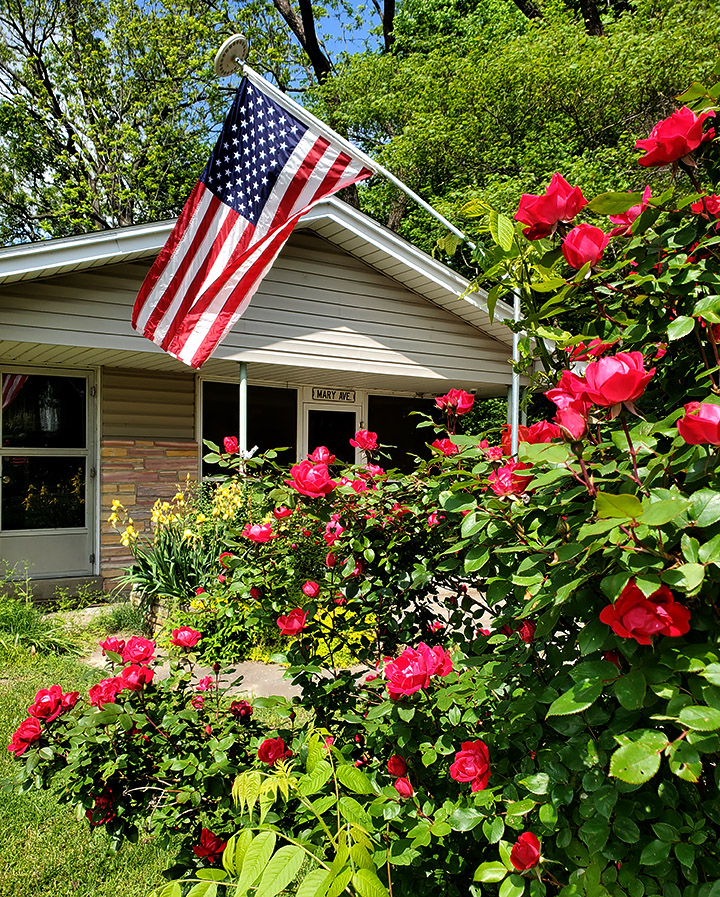 I never liked plastic flowers, but all of Mother's plants were popping off in a fireworks of color, so there was no need to buy any dead dinosaurs.
A stop in Advance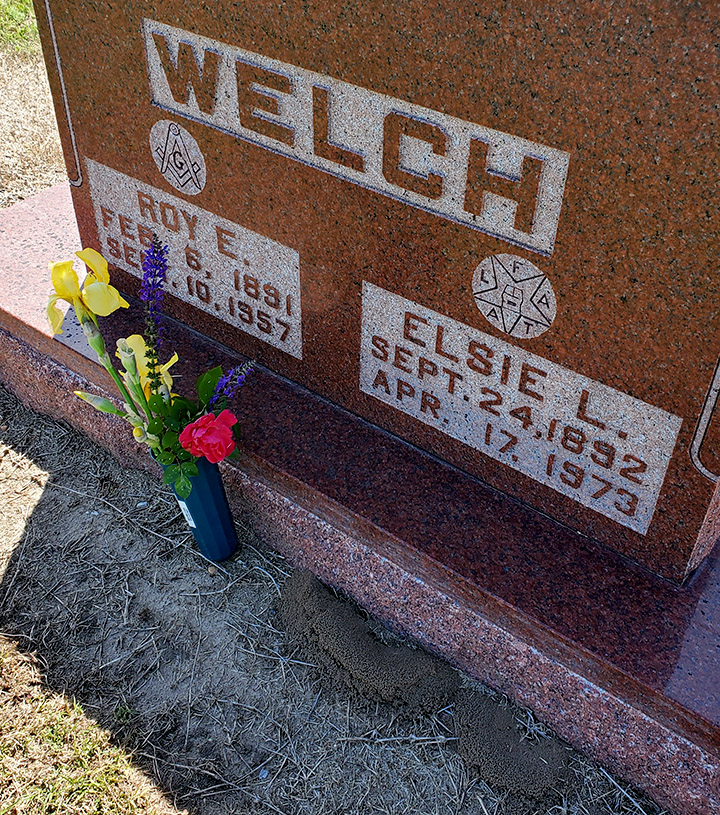 Last week I went down to Advance to put flowers on my Mother's parents' gravestone. Looks like the ants at the base of the memorial are churning up the dirt.
Here's a post I did about my Grandmother, Elsie Adkins Welch, and her life.
I just looked at the dates. My grandmother died in 1973 when she was 80 years old. Dad died only four years later, at age 60. I was always afraid that I had inherited the genes of Dad and his brothers, but maybe Gran has kept me rolling some extra years.
A stop at Tillman Cemetery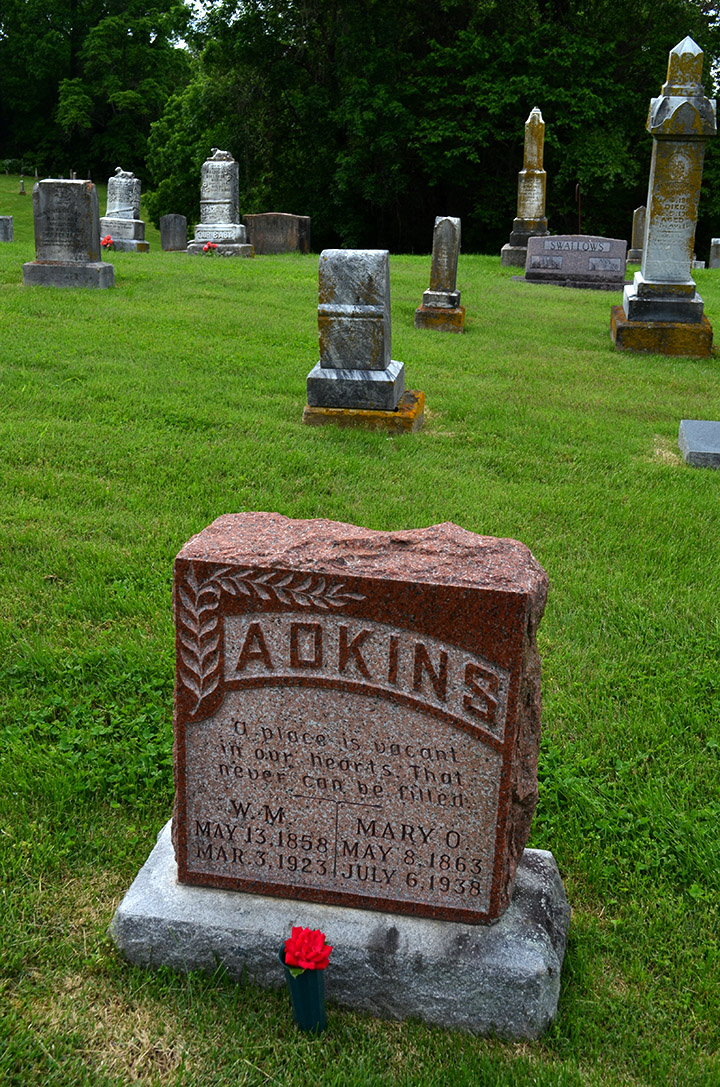 Just down the road from Advance is a curvy road that climbs out of the flats into some rolling hills and leads to what we always called Tillman Cemetery.
Pleasant Hill Cemetery, which it is more properly called, is the final home for Mother's great grandparents and a host of other relatives and friends whose names I grew up hearing.
I've written about Tillman Cemetery and some of the Adkins relatives before.
Lucille Hoffman Perry
I couldn't neglect Wife Lila's side of the family. This is her mother, at rest in St. Mary's Cemetery in Cape.
Mother was always asking, "Who will put flowers on the graves after I'm gone?" I was around to do it one more time.