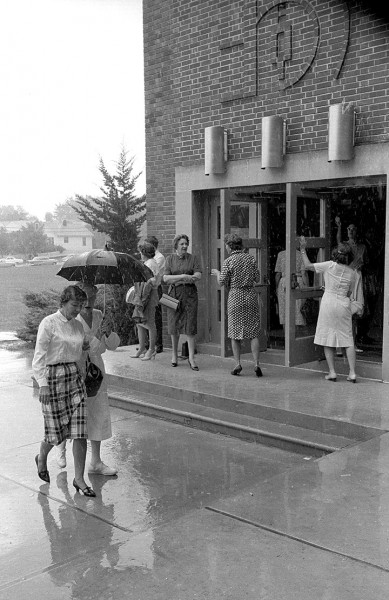 One of the most frequently-asked questions is "What is that symbol on the side of Central High's wall over the auditorium entrance?" Nobody has come up with an answer.
Here's a look at it on a rainy day, probably in 1965. I think Mrs. Muegge is the woman in the dark dress on the left. The two women in the doorway on the right may have worked in the library. You can click on the photos to make them larger.
1965 Girardot Photo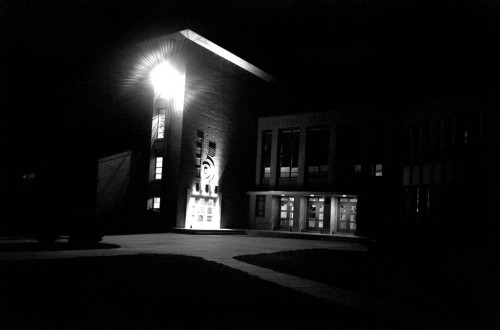 Here's a view of it at night that appeared in the back of the 1965 Girardot. I shot it using the school's Crown Graphic 4×5 camera.
2009 recreation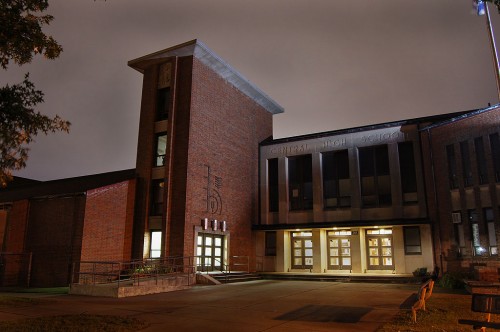 I went back to recreate the photo in 2009. Here's how the photos were taken then and now.