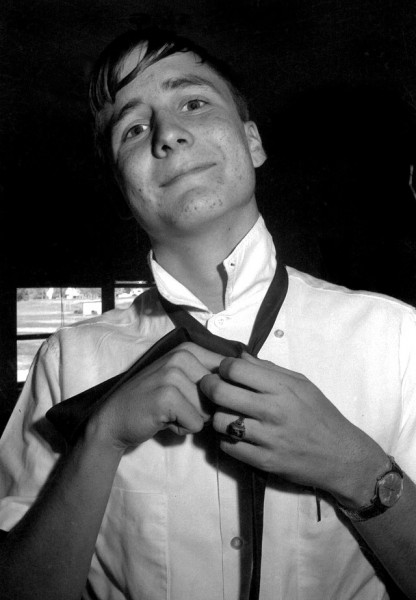 I recognize Lee Dahringer, Central High School Class of 1965, trying to tie a tie, but I have no idea why he'd doing it or why I'm taking his picture. Lee was active in Central's drama clubs, so maybe it was for a role in something or other. (Note his Senior ring.)
Who is helping him?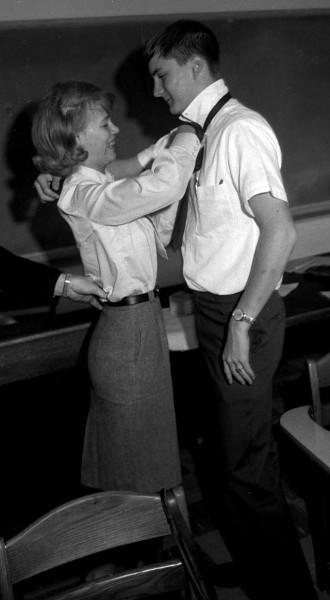 The next picture poses even more questions:
Who is the young lady who has come to his rescue? Lee is gazing meaningfully into her eyes, but she seems to have hers closed.
Even more perplexing is the mysterious hand coming into the frame from the left. I can't tell if it's propping the young lady up or pushing her toward Lee.