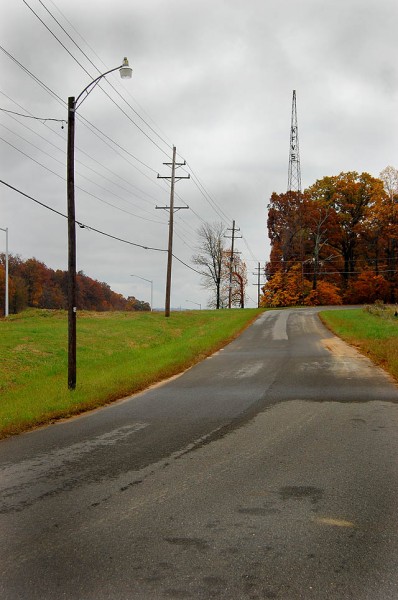 The old KFVS Radio tower on Highway 61 just as you're coming down the hill toward Cape lets you know you are just about home. I'm always glad to see it still standing. I hope it's designated some kind of landmark so it'll be preserved.
Site of old KFVS-TV antenna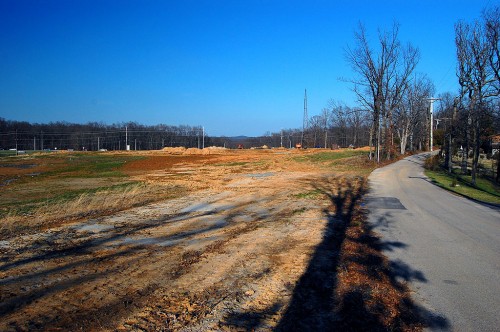 The last time I was home, I saw that the land where the original KFVS-TV tower was located was being cleared. I tried to see if the big concrete anchors for the guywires were around, but they must have been pulled out or buried.
What was KFVS's sign-off song?
Trivia question that's been bugging me for years. Every night, KFVS Radio would sign off with the same song. When you heard that come on, you knew it was time you'd better be getting your date home.
I think it might have been Wonderland by Night, but I'm not sure. Anybody want to hazard a guess? Better yet, does anybody KNOW what it was?