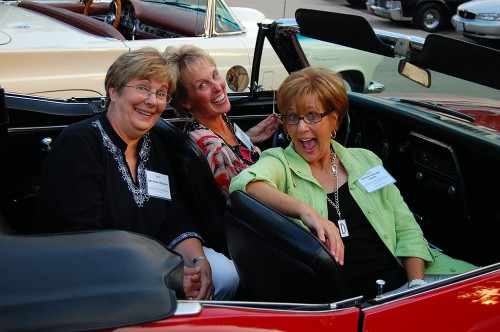 If the path to Hell is paved with good intentions, I must be about half-way to Heck. I had hoped to get Friday's 60s' Decade class reunion photos up on Saturday, then follow up with Saturday's activities on Sunday.
As it turned out, I stayed later at the high school tour than I thought I would. (When Linda Stone and Tricia Tipton invite you for a literal walk down memory lane – OK, Themis Street – I'd have been a fool to turn them down. Then, I had a great conversation with Gerald Love over lunch, so IT went long.
Nap magnet strikes
I started editing the first couple hundred photos when the nap magnet reached out, grabbed me by the arm and flung me flat on my back. I learned a long time ago that fighting the nap magnet only tires you out more and is counterproductive, so I played dead until it released me.
This is just a long way of saying that this is all you're going to see until Sunday. It's almost 1 a.m. and I'm tired and retired.
After all, what are you folks gonna do, fire me?