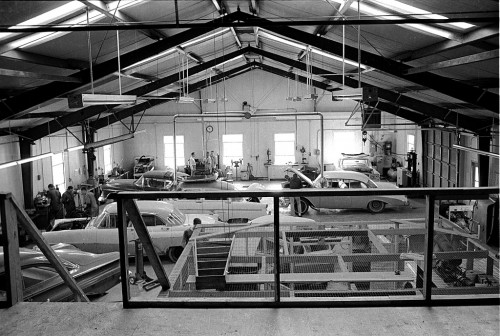 Back in May, I published a gallery of photos of shop classes at Central High School, along with some of my musings about my mechanical ability. It didn't get much response.
I just found more photos of what I assume is auto shop class. I don't remember Central having this large a workshop, so I'll let someone tell me what school it is if it's not Central.
Gallery of auto shop photos
Click on a photo to make it larger, then click on the left or right side to move through the gallery.