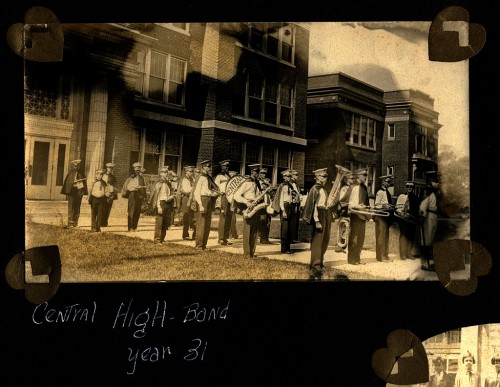 Dad, Central High School Class of 1934, was in the Kodak Club. He had a scrapbook with a photo of the 1931 Central High School Band in it. [Click on any image to make it larger. I saved these in higher resolution than usual so you can blow them up larger to see the names and detail.]
Band in The Girardot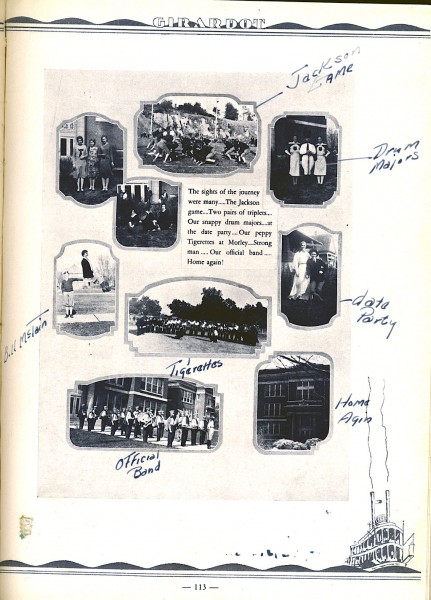 The same picture shows up on the bottom of Page 113 in the 1931 Girardot. I don't know if he took it or if he just had access to it. Since several other photos in the scrapbook are also in The Girardot, I'm going to guess that he took the photos.
His 1931 book doesn't list him in the Kodak Club, but he has written on the page that he was a member of the Kodak Club 1931-1932. "In 1932 I was elected president, took great interest in the club."
I don't have a copy of HIS senior yearbook – 1934 – but I found one that had belonged to Carlston Bohnsack in a Cape antique shop. Dad, known as Junior Steinhoff back then, was listed as president of the Kodak Club in that one, too.
Familiar names in band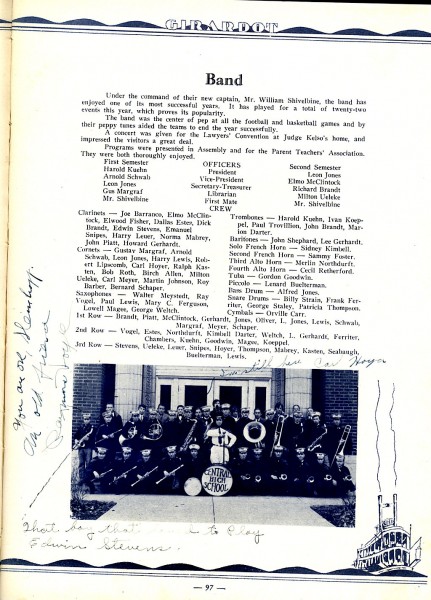 The 1931 yearbook had a nautical theme. It said, "Under the command of their new captain, Mr. William Shivelbine, the band had enjoyed one of its most successful years. it has played for a total of twenty-two events this year, which proves its popularity."
Milton Ueleke, who went on to teach our generation science at CHS, played the cornet and served as band librarian.
Central High School Today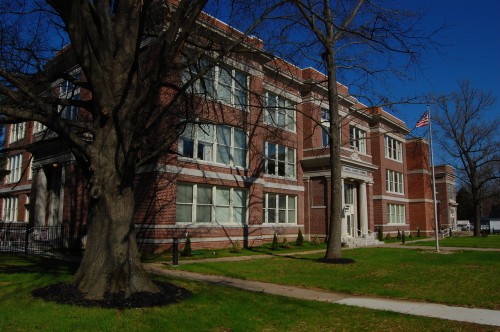 Central High School, which was later named Schultz School, has been renovated and turned into Schultz Senior Apartments.
I featured the exterior of the building Dec. 7, 2010, and the interior on Dec. 8. The lobby and public areas of the building are decorated with murals of photos from the yearbooks and displays of objects that might have been used by the school's clubs.