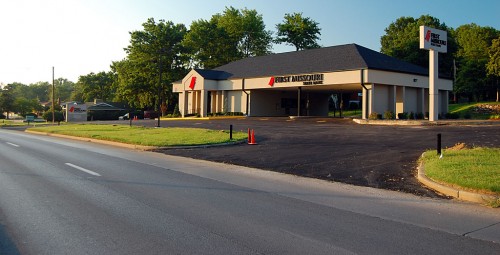 Yet another bank is moving onto the corner of Cape Rock Drive and Kingshighway where Wimpy's used to be. This time it's First Missouri State Bank. The signs just went up in the last 10 days or so.
Corner of Kingshighway and Cape Rock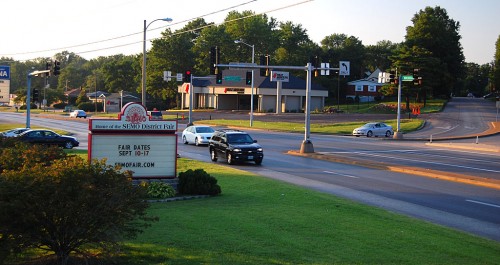 Get ready for the rains to come. I see the Southeast Missouri State Fair is due to start Sept. 10. Here's what the fair looked like in 1964 (including rain).
Here's how we remember Wimpy's

You can see photos of Wimpy's in 1966, 1967 and 2009 here. I bet a bank never gets the traffic that Wimpy's did, particularly at night.