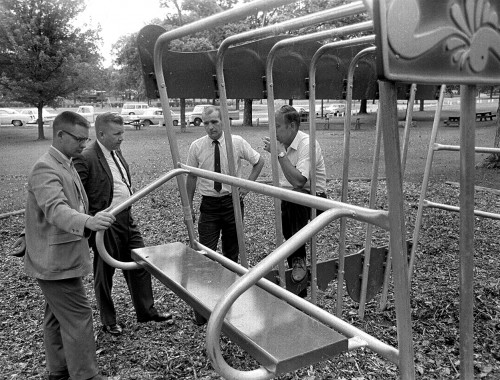 I don't know who these guys are, what they are doing or even what the thing they're staring at is. I DO know that the negative sleeve said June 24, 1967, but I didn't find it in The Missourian around that date.
I see one of the trains in the background, and that makes me pretty sure it's Arena Park, not Capaha Park. (If you click on the photo to make it larger, you can see the train off on the left.)
It's not a swing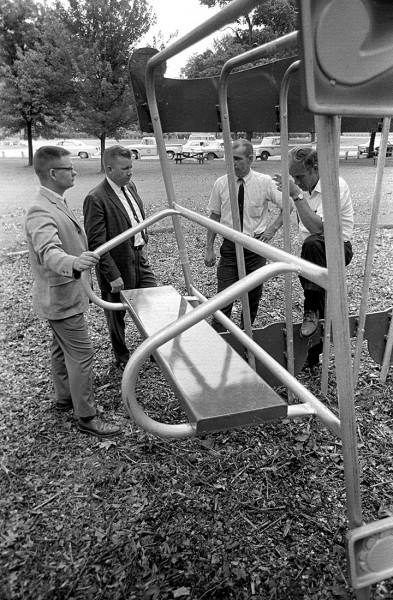 I thought the thing might be a swing, but the seat is fixed. If it's a bench, it sure has a lot of structure supporting it. There aren't enough horizontal pieces for it to be a jungle gym.
Maybe that's why the guys all have a perplexed look.
"Who ordered this thing?" I can see the blame game shaping up.